500 Days Of Film Reviews A Range Of Perfect Christmas Gifts For Film Fans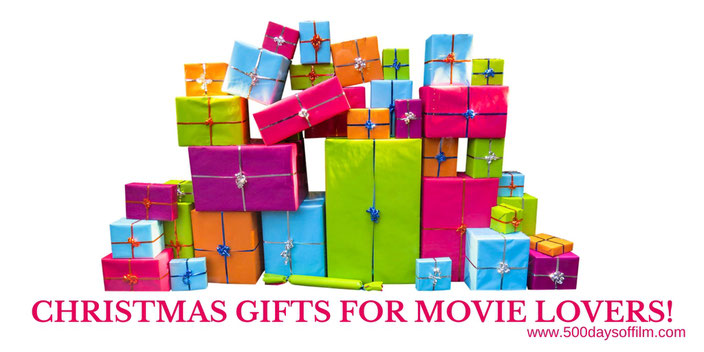 Who's up for a frantic dash around stores packed with frazzled gift hunters? Goodness, it can get crazy (and scary) out there during the 'festive' season. However, despite it all, we remain committed to finding the perfect present for the ones we love.
If you are looking to treat the movie lover in your life, I might be able to offer some assistance. Just take a look at the awesome Christmas gift ideas below!  
Movie Tech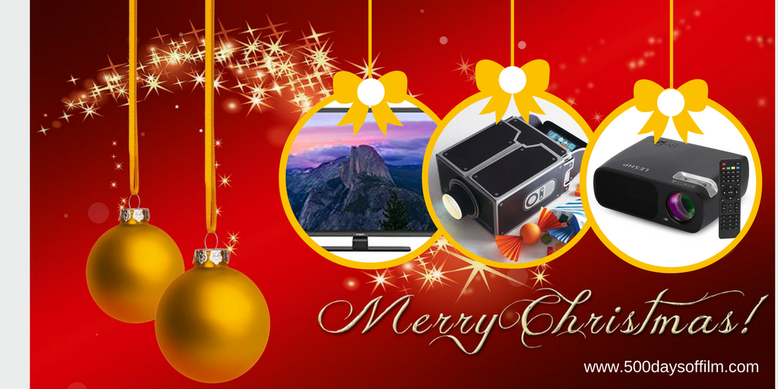 While there is nothing a movie fan likes better than a trip to the cinema, sometimes life intervenes and films need to be watched at home. However, this is far from a chore with the development of uber HD, smart, super-sized televisions. Why not bring the big screen home?   
Alternatively, you could opt for a projector instead. These vary widely in price from tens of thousands of pounds to more affordable machines such as the ELEPHAS YG400 Mini LED Projector, available from Amazon for £67.99.
Alternatively, for a bit of fun, check out the Smartphone Projector 2.0, Portable Phone Projector, which costs £20.86 from Amazon.  It magnifies you phone's screen up to eight times.
Film Art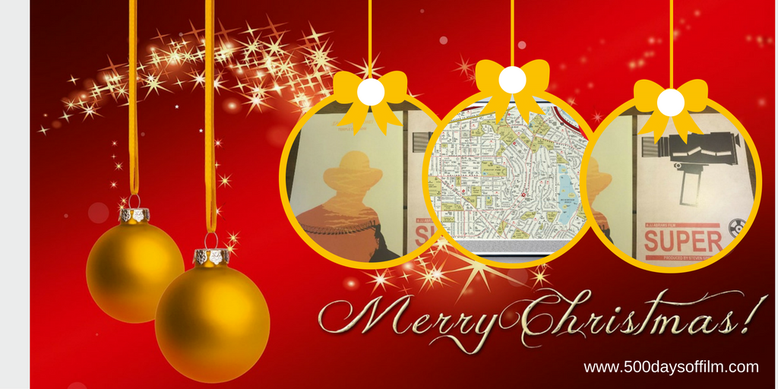 A well-designed movie poster or piece of fun film art is the perfect Christmas gift for film fans. There are many stunning (and affordable) designs available from Minimal Prints. In addition, love my Film Street Map. You can buy one of these from Dorothy. 
Movie Wear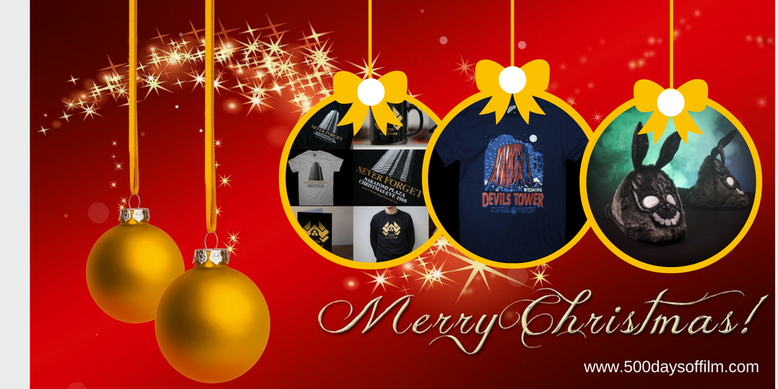 You may not be able to watch movies 24/7, but you can wear them. I love the clothing range from Dark Bunny Tees (have my eye on a The Thing hoodie) and Last Exit To Nowhere. From t-shirts to hoodies, caps to mugs, there is just so much to choose from!
Special Cinema Events
Memories often make the best gifts. Why not treat the movie fanatic in your life to a special cinema event? Cinemas are popping up all over the world, each offering a slightly different movie experience. 
There are films accompanied by live orchestras (I love the Royal Albert Hall's screenings), films on rooftops, or in secret locations, movies that you can watch under the stars or films that you see while eating movie-inspired food. The possibilities are endless. (Click here for more about special film events).
Film Music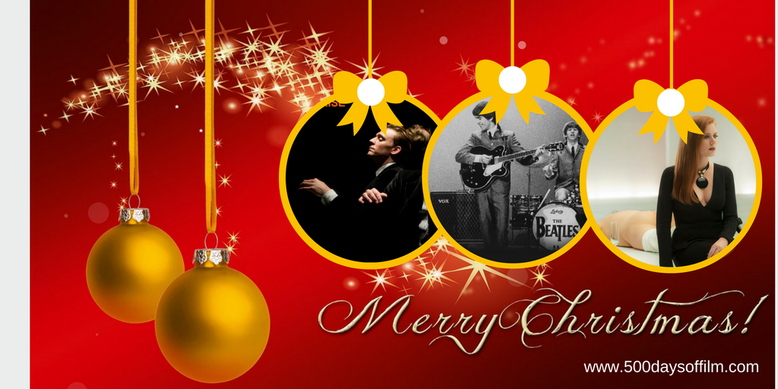 A film's soundtrack plays an essential role in establishing mood and atmosphere. Just try watching ET without John Williams's classic score and you will see just what I mean. 2017 has been another fabulous year for film music. I couldn't wait to buy the Guardians Of The Galaxy 2 soundtrack, still enjoy the songs from La La Land and I love the music from Baby Driver... the list goes on and on! Movie soundtracks make great presents.  
Movie Memorabilia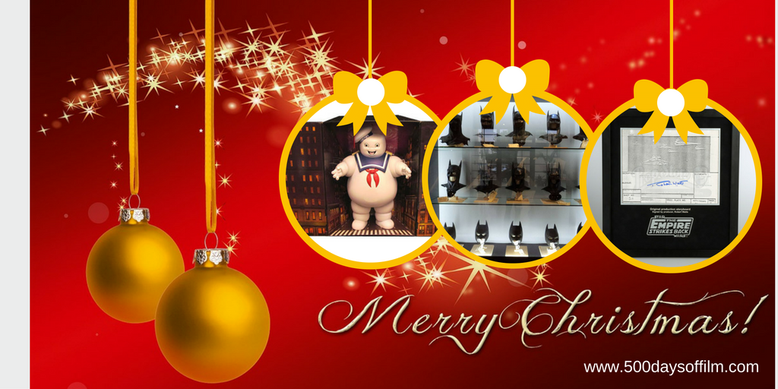 Another great Christmas gift is a piece of movie memorabilia. You can now buy a 35mm film cell from your favourite movie for as little as £12 on Amazon. Alternatively, you can purchase an arrow from War For The Planet Of The Apes from Prop Store or how about an original production storyboard from Steven Spielberg's Jurassic Park at £295? 
Alternatively, you could buy a prop from one of the Harry Potter movies. For example, The Monster Company is selling flying Hogwarts invitation letters from Harry Potter and The Philosophers Stone.
Books & Magazines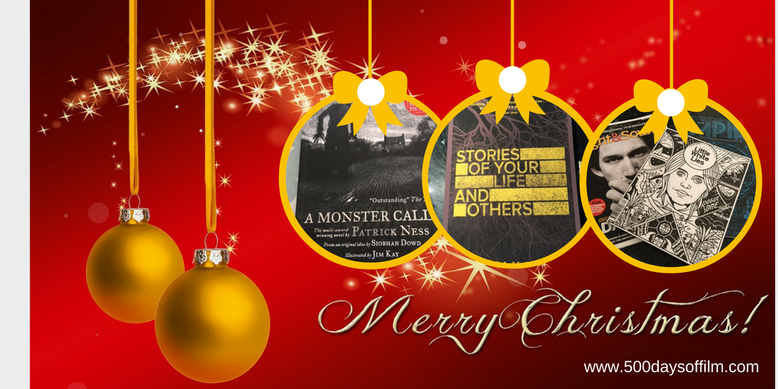 I don't know about you, but I am addicted to movie books. I buy them faster than I can read them. Some of my favourites include: 
I am also partial to reading the books that have been adapted into films. For example, after loving Denis Villeneuve's Arrival, I read Ted Chiang's collection of short stories: Stories Of Your Life And Others.
Meanwhile, chances are that your favourite film fan reads one of the many movie magazines available. Why not buy them a year's subscription for Christmas? I would recommend Sight & Sound, Empire and Little White Lies.
Cinema Memberships & Gift Cards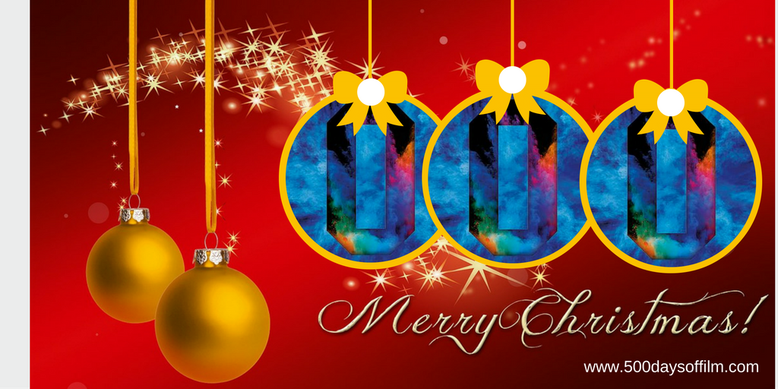 Watching movies at the cinema can be pretty expensive. Multiplex tickets typically
cost between £10-14 and you don't get a refund if the movie turns out to be a turkey!
However, there is an answer. Buy your film buff a cinema membership. For example, I am a member of Odeon Limitless. For a one off or monthly fee, you can visit the cinema as many times as you want. Click here for all you need to know about Odeon Limitless.
Another great gift idea is a cinema gift card!
Online Subscriptions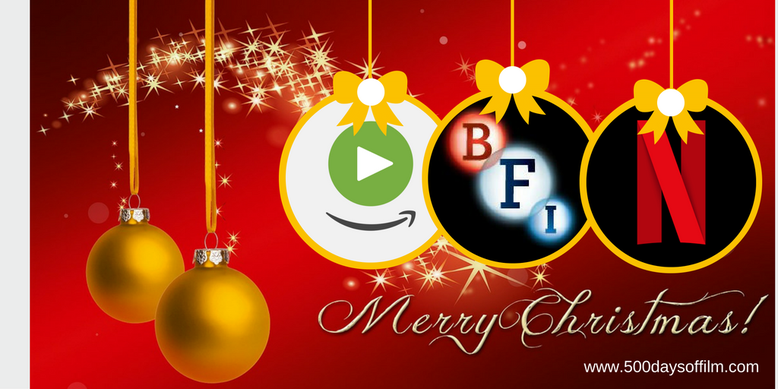 Film distribution is a tricky affair. It can often be quite a challenge to see a movie - particularly if it is an indie, documentary or subtitled film. This is where VOD (video on demand) comes into its own. Some films are even available to stream at home on the day they are released in the cinemas.
As a result, online subscriptions such as Amazon Prime, Netflix, Curzon At Home and BFI make wonderful Christmas gifts, allowing your movie obsessed pal to see all the films that their cine heart desires.
DVDs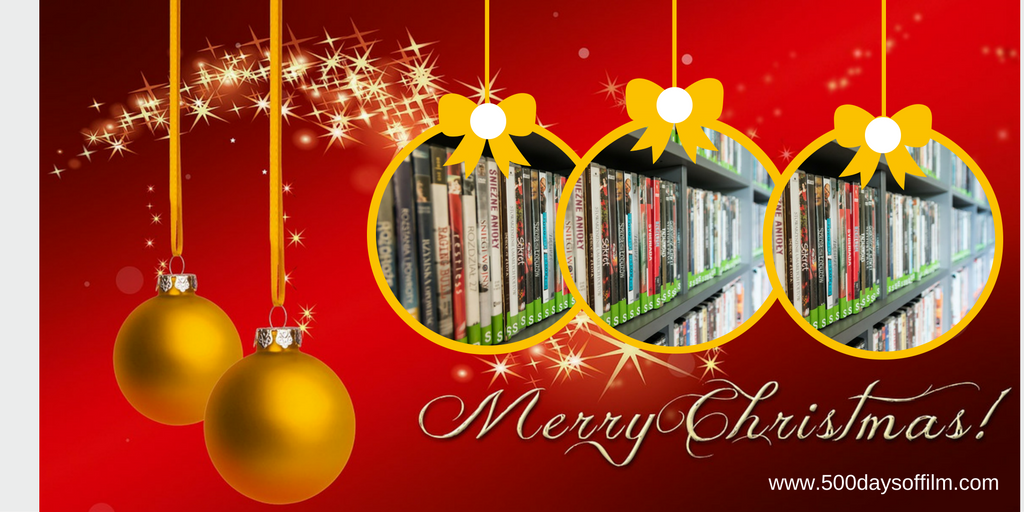 It may seem old school, but DVDs are still a great Christmas gift idea. There are a range of options from the common DVD (which can be cheaper to buy than the online streaming options available) to 4K Blu-Ray DVDs (which can be pretty pricey but oh the quality...). Say goodbye to film buffering! 
What Will You Buy Your Movie Fan?
I hope that these movie gift options help as you shop this Christmas!
I would love to know if you know of any other film-inspired gifts. Do share your shopping secrets in the box below!