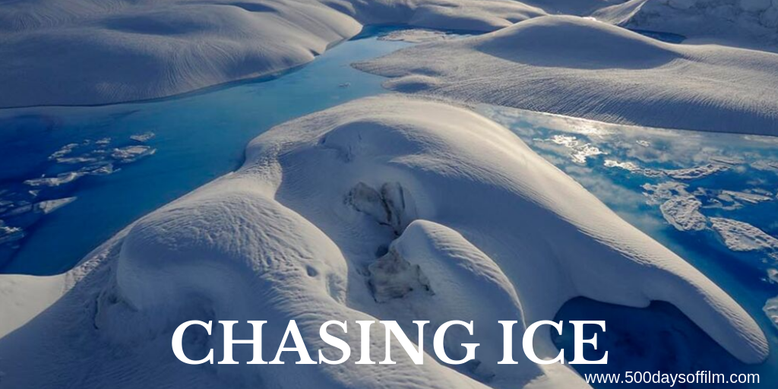 Director, Jeff Orlowski, met photographer James Balog via a mutual friend. Orlowski had long admired Balog's photography and really wanted an opportunity to work with him. As a result, when Balog started his Extreme Ice Survey in 2007, Orlowski offered to assist the project for free. 
The documentary director joined Balog and his team on trips to Iceland, Greenland and Alaska and filmed him installing his time lapse cameras. The survey comprised 25 such cameras, programmed to take a photograph every daylight hour for three years.
"Over time, we had collected a great archive of the project and I knew we could make a great film out of it," Orlowski recalls. "There have been so many efforts to document climate change, but this one was unique."
Over a decade since its release, Chasing Ice has lost none of its incredible power. Here, before our eyes, we see the impact of climate change - not from a barrage of statistics but via clear visual and accessible proof.
Chasing Ice is as beautiful as it is devastating. Orlowski's documentary contains some breathtaking and dramatic footage. The architecture of the ice structures is incredible and the film's scenes of calving (the breaking of huge ice chunks from a glacier) are astonishing to watch. 
Meanwhile, Balog compiles his camera shots into a series of powerful video clips. From experience, the photographer knows that he has to put the beauty front and centre and only then hit his audience with the horror of climate change. 
Chasing Ice also reveals the remarkable physical endeavour of the EIS project. Despite suffering severe knee damage, Balog is unstoppable. His passion for EIS - through all its highs and lows - is contagious. You feel the weight of his desire to record what is happening to the glaciers and raise awareness of the environmental issues at play.
Chasing Ice is visually spectacular and its soundscape is awesome. This is both an exhilarating adventure and a sobering cautionary tale. While the film features a lot of interesting information, it never feels "preachy". Instead Chasing Ice is a gripping and moving must-watch environmental documentary (I watched it on DVD and would highly recommend the DVD extras).  
"I hope that Chasing Ice can take James's work and make it real for people; to take the beautiful world of ice and make it tangible and bring it close to home," says Orlowski. "If it helps change how people think about their relationship to nature, and how human beings exist on this planet, I'll consider it a success."
Honourable Mentions...
Chasing Ice is part of the environmental documentary collection of Documentary 7.
If you enjoyed this movie, I would also recommend:
March Of The Penguins
An Inconvenient Truth and An Inconvenient Sequel: Truth To Power
Before The Flood
Encounters at the End of the World
Chasing Coral
Gasland
You can check out my reviews of these films here.
I would also like to include the following honourable mentions: 2040: Join The Regeneration, The Ivory Game, Anote's Ark, Being The Change, The Island President, Climate Of Doubt and Switch.
Do you have any environmental documentaries that you would like to recommend? If so, do let us know in the comments section below or over on Twitter. You can find me @500DaysOfFilm.