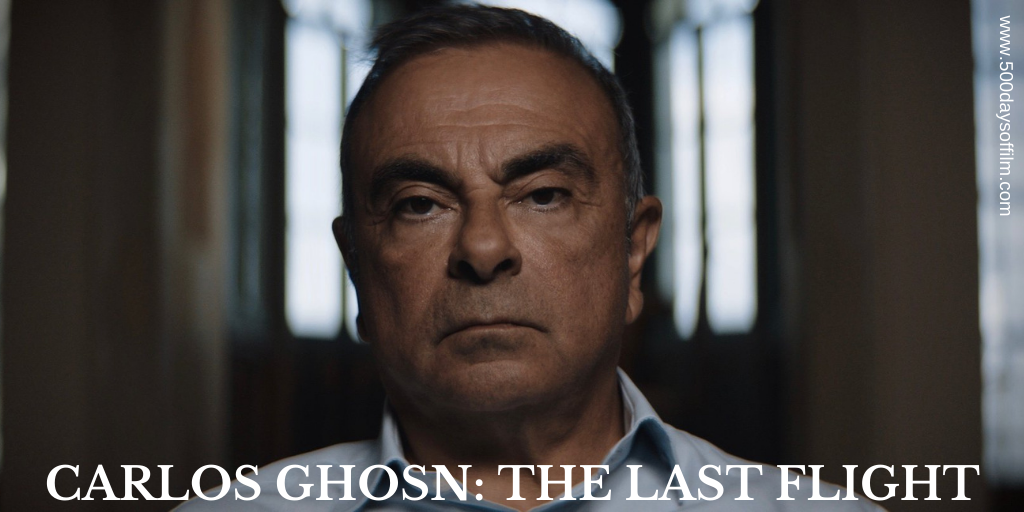 Carlos Ghosn: The Last Flight tells the incredible story of Carlos Ghosn, the former CEO of the Renault-Nissan Alliance who, after being charged with complex financial crimes, stunned the world with his escape from Japan. 
The details of how Ghosn managed to escape - smuggled onto a plane inside a large music equipment box - and his daring return to his native Lebanon are, of course, fascinating. In a Q&A at Sheffield Docfest, the film's director, Nick Green, called this the unique selling point of the story. "We are all attracted to the escape," he added.
However, The Last Flight is not solely interested in Ghosn's dramatic escape. With impressive access to Ghosn, his wife Carole, his former colleagues and several key figures involved in Japan's criminal justice system, the documentary examines what triggered Ghosn's spectacular downfall from industry leader to international fugitive and explores if there is any truth to Ghosn's claims of a corporate conspiracy. 
Speaking directly to the camera, Ghosn is a powerful and compelling figure. It is clear that he wants to use this opportunity to present a case for his defence. We find out about his incredible work ethic and tough management style. We marvel at his successes and wonder if his willingness to make brutal decisions left him, an outsider already, vulnerable and isolated. 
Meanwhile, Carole Ghosn reminds us of the personal tragedy at the heart of what could otherwise have felt like a thrilling heist movie. Her testimony is often very moving. Carlos may have escaped and the couple may have reunited, but they are still imprisoned - unable to leave Lebanon without the fear of being arrested and sent back to Japan.
While Green gives him plenty of space to tell his story, The Last Flight is not a "Ghosn manifesto". The film maintains a sense of fairness and objectivity - revealing some less than flattering information about Ghosn. In short, he was far from universally liked and his ruthlessness came at a significant cost to others.
If we came for details about the escape, The Last Flight leaves us thinking about the people who became collateral damage in this story. Who is responsible? The film's (accessible) examination of the charges against Ghosn in Japan is chilling. In this complicated story full of conspiracy theories, questions about guilt or innocence are far from easy to answer. 
This is also, of course, an evolving story. As Green explained in the DocFest Q&A, "the final act has yet to play out".