500 Days Of Film Reviews Romantic Drama, Call Me By Your Name, Starring Timothée Chalamet, Armie Hammer And Michael Stuhlbarg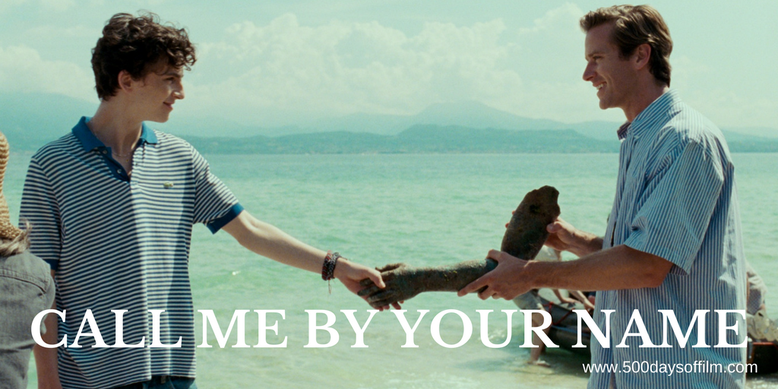 During the summer of 1983 in the north of Italy, Elio Perlman (Timothée Chalamet), a precocious 17-year old American-Italian boy, spends lazy days in his family's 17th century villa transcribing and playing classical music, reading and flirting with his friend Marzia (Esther Garrel). 
However, Elio's summer is transformed by the appearance of Oliver (Armie Hammer), a charming American scholar who arrives to assist Elio's father (Michael Stuhlbarg) with his work. Elio and Oliver soon discover the beauty of awakening desire over the course of a summer that will change their lives forever.
Is It Any Good?
Truly great cinema is transcendent - able to take us to another place or another time. Luca Guadagnino's beautiful film, Call Me By Your Name, does both. We are transported to the stunning landscape of Northern Italy and also to the intoxicating emotional landscape of first love.
I have to start my review with Timothée Chalamet - he is a revelation in this film. His coming of age portrayal of Elio is simply stunning - there is not a moment when we don't feel the emotional truth of his performance.
At first, Elio finds Oliver's presence intrusive. He has to move out of his bedroom and share space with a man who seems overwhelmingly exuberant. However, frustration soon becomes fascination - awaking a powerful desire that he does not understand and cannot control.
Elio becomes both guarded and also reckless. He grows up before our eyes and becomes all too aware that, despite being well educated, he knows nothing about the important stuff - about love.   
As Elio's desire for Oliver (a superb performance from Armie Hammer) deepens, so Guadagnino reminds us of the intensity and pain of first love. The strength of his feelings, the inevitable push and pull of early attraction and his inexperience in matters of the heart drive Elio a little crazy - infusing the film with much erotic anticipation and also gentle comedy (and a startling scene involving a peach). 
Elio and Oliver's relationship is beautifully evoked - tender, fragile and new. It also feels incredibly powerful. This is more than just a summer romance - it is the beginning of an unforgettable love. 
Guadagnino sees Call Me By Your Name as the final part of a trilogy of films that explore desire - beginning with I Am Love and A Bigger Splash. "Where in the former ones desire was driving to possession, regret, contempt, need for a liberation, in Call Me By Your Name we wanted to explore an idyll of youth," the director reveals. "Elio, Oliver and Marzia are entangled in the beautiful confusion of what once Truman Capote described when he said that 'love, having no geography, knows no boundaries'."
Call Me By Your Name is based on the much loved novel by Andre Aciman. The filmmakers have made some changes but the heart of this wonderful story remains constant. It is a pleasure to spend time with all of the characters and, particularly, hear them talk. Legendary writer and director James Ivory's screenplay is an absolute joy. 
The film contains many powerful and insightful observations on life, love and acceptance. However, it is the emotional monologue given by Michael Stuhlbarg that will stay with me the most. It is simply beautiful and Stuhlbarg delivers it with such raw emotion that if you haven't been moved to tears already (and I confess that I had) you may well struggle to maintain your composure.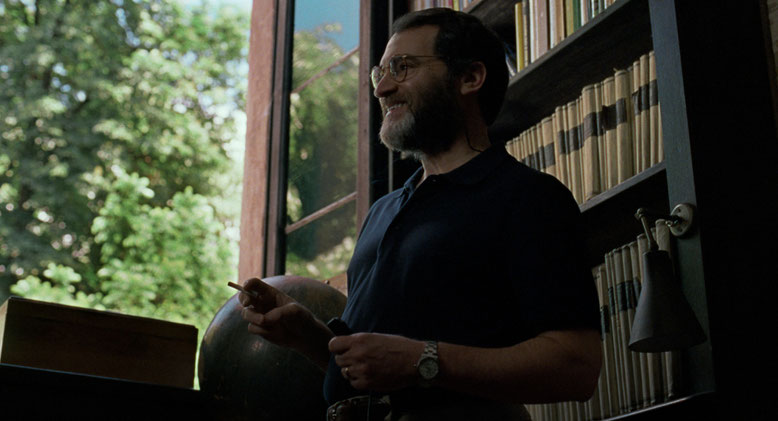 As with his past films (particularly I Am Love and A Bigger Splash), the director's depiction of Northern Italy (wonderfully shot by Sayombhu Mukdeeprom) spills out of the screen and infuses the cinema with mediterranean warmth. 
After a screening of his film at the BFI London Film Festival, Guadagnino joked that he chose this location (changing it from the Italian Riviera setting of the novel) because it was close to his home - he wanted to sleep in his own bed at night. Modesty (and practicality) aside, Guadagnino knows this landscape intimately and, as a result, can bring it to life on screen.
Meanwhile, Call Me By Your Name is also a feast for the ears. The soundtrack for the film features a compilation of tracks by numerous musicians. However, Guadagnino also approached singer/ songwriter Sufjan Stevens to contribute some songs. "His voice is fantastic and angelic, and his lyrics are so sharp and deep and full of sorrow and beauty.
The music is so haunting," the director explains. "All these elements were the ones I wanted to envision in the film." 
The result was two stunning original songs - Mystery of Love (heard during Elio and Oliver's bus trip and visit to the waterfall) and Visions of Gideon (which plays over the heartbreaking end credits - which you absolutely have to watch to the end). In addition, Stevens also rearranged one of his previous songs, Futile Devices. "I think Sufjan's songs add another voice to the film," says Guadagnino. "They are kind of like a narration without a narration." 
Call Me By Your Name is a truly beautiful film - one that more than deserves your attention.
Random Observations
Some people have asked if Call Me By Your Name is 2017's Moonlight. I would argue that the tone of these two films is very different and that Guadagnino's movie is perhaps closer to Andrew Haigh's Weekend - something that felt particularly evident during a scene at a railway station.
Have you seen Call Me By Your Name? 
If so, what did you think of this film? Let me know in the comments section below or via Facebook or Twitter (@500DaysOfFilm).