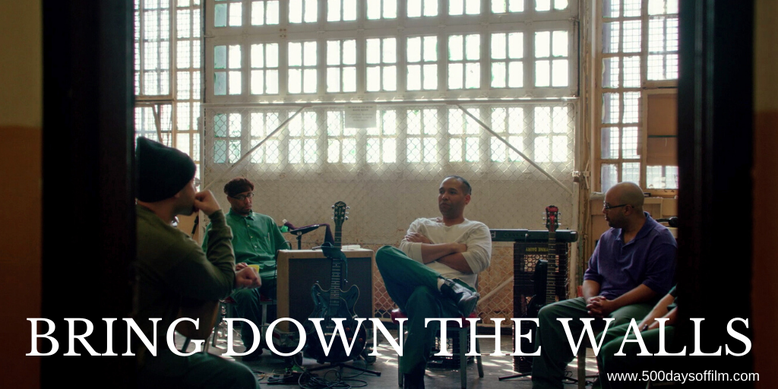 Bring Down The Walls is a rousing exploration of the prison system in the US. Director, Phil Collins, uses house music and nightlife to examine the concept of punishment in a country that is - with a prison population of more than two million - the world's biggest jailer. 
By linking the escalation of mass incarceration in the 1980s with the emergence of house music from Black, Latinx and queer communities (all embattled by oppressive law enforcement policies), Bring Down The Walls manages to be both chilling and devastating and also uplifting and inspiring.
Indeed, I found it almost impossible to watch this film sitting down. Bring Down The Walls invites its audience to move, to dance. This is a defiant celebration of the dance floor "as a space of connection, transformation and collective liberation".
In another virus free world, it would be easy to envisage Bring Down The Walls as a documentary installation - screened on the walls of a nightclub. The music brings people together, the stories make them question the meaning of social justice.
The sense of joy and freedom in the documentary's nightclub sequences forms a powerful counterpoint to the film's prison scenes. Music offers an escape - as one man explains, music was the only thing that kept him sane during his incarceration. Music, of course, also has the power to unite and inspire change.
Bring Down The Walls examines how prisons have become "increasingly ensconced" in the economic, political and ideological life of the US. It questions how punishment can be effective when it is linked to the agendas of politicians, profit driven corporations and the media. 
The documentary follows a group of activists who are looking at ways to dismantle the system. One of their most powerful weapons is education. We hear the stories of ex-prisoners (some innocent, some guilty) and are asked to consider how, on release, many have to live the rest of their lives as lesser citizens.
Their experiences and Bring Down The Wall's use of statistics are shocking - even if we have, in documentaries such as 13th and The Farm: Angola, USA, heard them before. This information and these stories need repeating, of course, because this is a problem that is far from being solved.