500 Days Of Film Reviews True Life Drama, Breathe, Starring Andrew Garfield And Claire Foy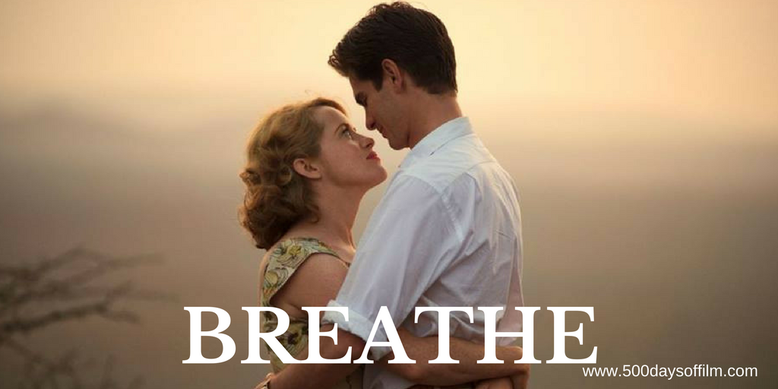 When Robin Cavendish (Andrew Garfield) is struck down by polio at the age of 28, he is left paralysed and given only months to live. Devastated, he just wants to die. However, his wife Diana (Claire Foy) refuses to let him give up. 
With the help of her twin brothers (both played by Tom Hollander) and the groundbreaking ideas of inventor, Teddy Hall (Hugh Bonneville), Robin and Diana dare to escape the hospital ward to seek out a full and passionate life together - raising their young son, travelling and devoting their lives to helping other polio patients.
Is It Any Good?
I keep returning to a scene in Andy Serkis' brilliant directorial debut, Breathe, where Diana Cavendish learns the devastating truth about her husband's polio prognosis. He is paralysed from the neck down and given mere months to live. Shockingly, this is considered a blessing - Robin's future is described as "no kind of life".  
From that (relatively early) point on, a thought niggled away at me - what makes a life worth living? And who has the right to decide if it isn't? 
It is easy to envisage an alternative ending for Robin Cavendish. One where he is forever helpless and alone - trapped in a hospital bed (or, worse, an iron lung). One where he doesn't see his son, Jonathan, grow up. One where "mere months" becomes an optimistic time-frame.
What changes things for Robin (an impressive portrayal by Garfield) is his relationship with Diana. This is as much her story as his and, thanks to their remarkable marriage, Robin's life becomes more than just a matter of survival but a chance to "truly live".  
At the heart of Breathe is Jonathan Cavendish's desire to honour his parents (he produced the film) and their powerful love. As a result, the film chooses not to dwell on the details of Robin's suffering (although we never forget the risks involved). 
Instead, we are treated to an epic romance. An old fashioned (in the best sense) tale of love and a life affirming film. An inspiring story that emphasises Robin and Diana's refusal to accept the limitations of his disability. 
Therefore, Breathe's success depends upon its depiction of Diana and Robin. Thankfully, this relationship feels utterly convincing - not for one minute did I doubt their devotion. Foy is superb - her performance is both deeply emotional and restrained. So much is conveyed in a single look.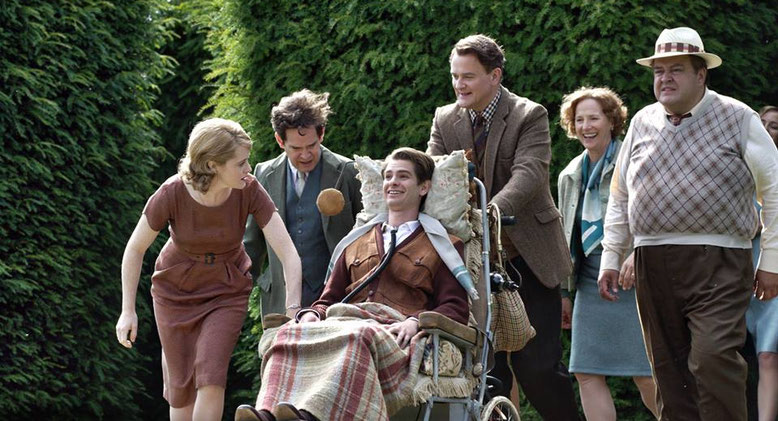 An impressive directorial debut (you can feel Andy Serkis's passion for this story in every scene), I was completely entranced by Breathe. Alongside the palpable risks inherent in Robin's life, the film also features many funny moments (largely courtesy of Tom Hollander's portrayal of Diana's twin brothers Bloggs and David Blacker).
However, the underlying tragedy caught up with me in the end. Serkis has a lot to answer for. Twice this year he has made me cry in the cinema (the first was for War For The Planet Of The Apes). 
I was moved to tears by Breathe but left the cinema not feeling sad but actually inspired and uplifted. What an incredible story this is and what a truly remarkable relationship. 
Random Observations
Have you seen Breathe? 
If you have, what did you think of this film? Let me know in the comments section below or let's chat over on Facebook or Twitter (@500DaysOfFilm).