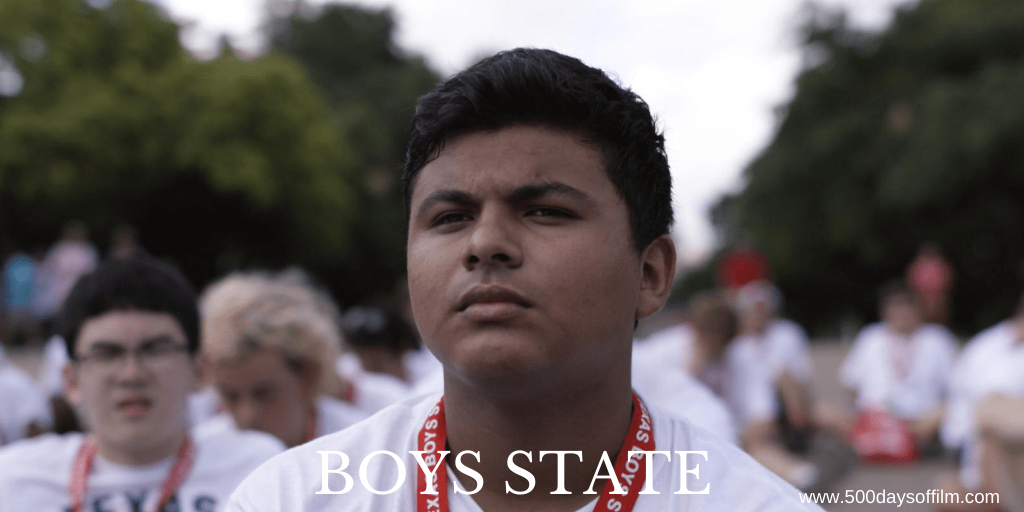 Boys State begins with a rather ominous quotation from George Washington in 1796: "[Political] parties are likely to become potent engines by which cunning, ambitious and unprincipled men will be enabled to subvert the power of the people and to usurp for themselves the reins of government."
Sadly, a glance at global politics today proves the enduring relevance of Washington's statement. Trust in politicians is disintegrating, societal issues feel more divisive than ever, and inspirational leaders are few and far between. 
Documentarians, Jesse Moss and Amanda McBaine, were looking for a framework to explore this situation when they came upon Boys State. Sponsored by the American Legion, Boys State is a weeklong, selective educational programme for US high school students, teaching them all about the business of government. 
In the midst of such a low point in politics, Moss and McBaine were fascinated by Boys State (there is also a separate programme for girls). Could the next generation offer us an insight into the future of politics?
The filmmakers decided to focus on the Boys State programme in Texas - charting the campaigns, the issues and the escalating tensions that arise within the boy's gubernatorial race. 
Over a thousand high school seniors take part in the programme every year. Moss and McBaine's first task was to choose which of the boys to follow. They met hundreds of candidates, eventually narrowing their 'cast' down to four.
Boys State introduces us to Ben, a determined, Reagan-obsessed arch-conservative, Robert, a competitive candidate who may not be what he at first seems, René, a passionate and impressive activist, and Steven, a progressive-minded child of Mexican immigrants.
Of course, at the start, the documentarians did not know if any of these boys would succeed at Boys State. In addition, they had only one week to capture enough compelling footage of this Lord Of The Flies-esque space to fill a feature length film. No pressure then.  
Thankfully, the risk more than paid off. Ben, Robert, René and Steven turned out to be the perfect characters to follow. As a result, Boys State is a fascinating, entertaining and compelling journey - leaving me feeling horrified and hopeful in equal measure. 
The divisive nature of the electoral process is laid bare in the film. Candidates say what they think voters want to hear - on topics such as gun rights, racism, immigration and abortion - often regardless of their own personal opinions.  
Meanwhile, Boys State also presents us with a troubling portrait of contemporary American masculinity. The unchecked testosterone on display is disturbing to say the least (making me yearn to visit the Girls State). Mob mentality rules and, tragically, ignorance and prejudice seep into the entire process.
However, amid all of the chaos - the personal attacks, the lies, the heartbreaking lack of progressive thinking - lies a glimmer of hope. Candidates show real passion, a belief in the democratic system and many work extremely hard over the week. 
It is incredible to see several candidates come into their own before our eyes. Some emerge as potential and worthy leaders, others decide not to pursue a career in politics. Crucially, all leave Boys State with a greater understanding of what is lost when you aim to win at all costs.