500 Days Of Film Reviews A Simple Favor Starring Blake Lively And Anna Kendrick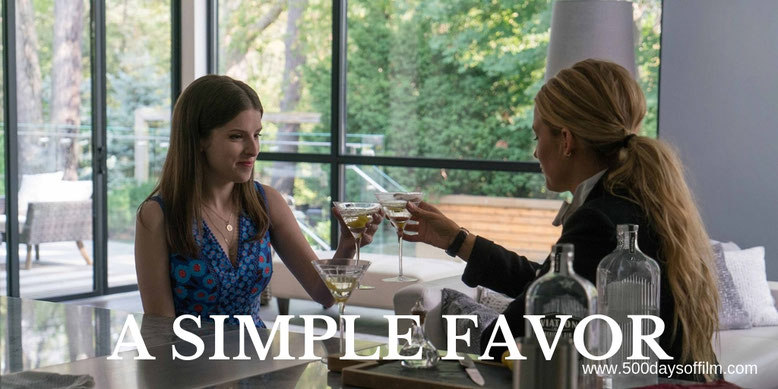 Single mother and vlogger, Stephanie (Anna Kendrick), seeks to uncover the truth behind her best friend Emily's (Blake Lively) sudden disappearance from their small town.
Is It Any Good?
What did I just watch?
No, seriously, what exactly was that? A comedy? A satire? An erotic thriller? Don't ask me to pigeon hole A Simple Favor - I simply wouldn't have a clue what box in which to put Paul Feig's movie.
All I do know is that I had a blast watching this film. Yes it is tonally all over the show. Yes it does feel like a patchwork of pieces from about ten other movies. However, it surprised, amused and entertained me and I just don't get to report that very often.
The reason that A Simple Favor works (when it really, really shouldn't) is simple. I can even sum it up in four words: Blake, Lively, Anna, Kendrick. Thanks to brilliantly committed performances from these two terrifically talented actors, we are willing to forgive the whiplash that we get from A Simple Favor's plot.
It is, of course, all utter nonsense - but escapist nonsense at that. The film invites us to drool over Emily's immaculate house, her stunning wardrobe, her handsome husband and her seemingly perfect life. 
However, from the start (probably at around the time of the first martini) we realise that something is very wrong with this picture - something far darker is afoot. We just have no idea how twisted (and fabulously bonkers) this tale will become. 
Random Observations
Have you seen A Simple Favor?
If you have, what did you think of this film? Let me know in the comments section below or over on Twitter. You can find me @500DaysOfFilm.