500 Days Of Film Reviews Ant-Man And The Wasp Starring Paul Rudd, Evangeline Lilly And Michael Peña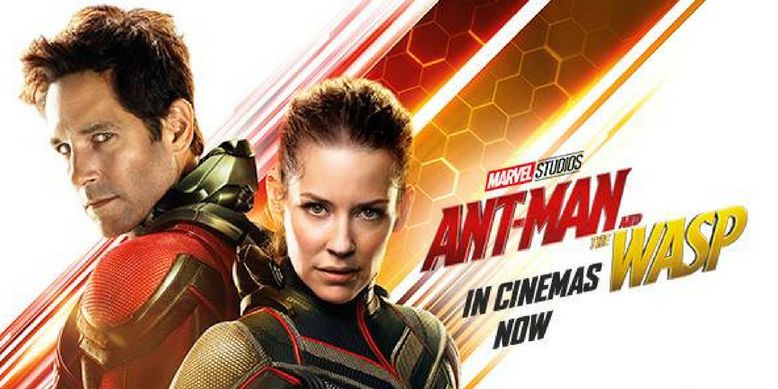 In the aftermath of Captain America: Civil War, Scott Lang (Paul Rudd) grapples with the consequences of his choices as both superhero and father. As he struggles to rebalance his home life with his responsibilities as Ant-Man, he is confronted by Hope van Dyne (Evangeline Lilly) and Dr Hank Pym (Michael Douglas) who have a new urgent mission.
Is It Any Good?
The events of Avengers: Infinity War have left many Marvel fans (me included) desperate to return to the MCU. We just need the reassurance of seeing at least some of our favourite characters again.
There has been so much darkness on such a global scale that we needed to pause, we needed a Marvel moment of levity. In short, we needed Paul Rudd. The timing was, therefore, perfect for Peyton Reed's Ant-Man sequel.
I love Rudd's portrayal of Scott Lang. He makes it look effortless, but this combination of comedy, action and heart is no easy feat. It helps, of course, that he is supported by such a brilliant cast. Evangeline Lilly is a force to be reckoned with as The Wasp and she is given many of the film's best action set pieces. 
Meanwhile, Michael Peña steals every scene as the lovable and loquacious Luis. He is, as ever, an absolute joy. 
Sensibly, in a movie that hits many of the beats established in the original (once again, the film has much fun playing with size), Reed and the film's writers keep their plot firmly focused on family - both Scott's and Hope's - and matters of the heart. 
However, that is not to suggest that Ant-Man And The Wasp is an uncomplicated film. There is a lot going on and much that the movie needs to explain. I confess that I started to miss the simplicity of the first movie. 
However, somehow everything hangs together - making Ant-Man And The Wasp a heartwarming, action packed and ultimately hilarious ride. Just what we needed after 2018's visit from Thanos.   
Random Observations
There are two post credit scenes. The first is far more crucial than the last - in my humble opinion.
Have you seen Ant-Man And The Wasp?
If you have, what did you think of this movie? Let me know in the comments section below or over on Twitter. You can find me @500DaysOfFilm.