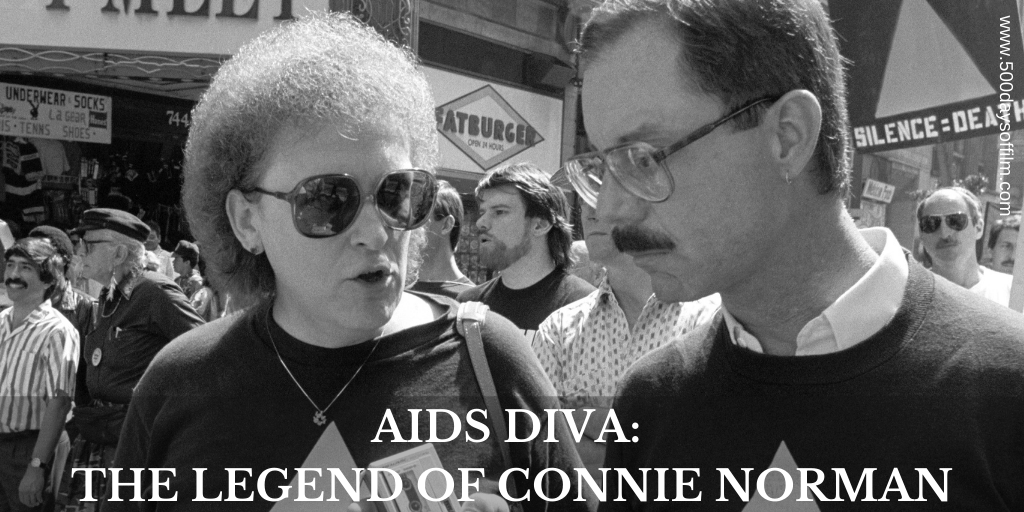 AIDS Diva examines the remarkable life of Connie Norman. I am ashamed to admit that, while I have watched many films about the time in which she lived, I did not know anything about Norman's story before watching Dante Alencastre's powerful documentary. 
Norman was an LA-based activist who worked selflessly and tirelessly to raise awareness about AIDS. Outspoken, angry and unafraid of confrontation, Norman used her voice to make a difference - joining activist group, Act Up, after being diagnosed with HIV in 1987.
Using archive footage and photographs, AIDS Diva explores how Norman battled complacency, hatred and denial. She was passionate in her condemnation of the Reagan and George H.W. Bush administrations for both failing to address the pandemic and failing to support HIV and AIDS patients in the '80s and early '90s. 
Norman's weapons were her words - wielded on television shows (she was a natural in front of the camera), in articles and at countless protests and marches. 
After her inspirational role at the vigil outside USC County Hospital in January 1989, Norman became a leading figure in Act Up. Not just because she was a formidable presence (although she very much was) but because she possessed the ability to connect with people.
However, rather than being called a 'leader', Norman far preferred the title "AIDS Diva".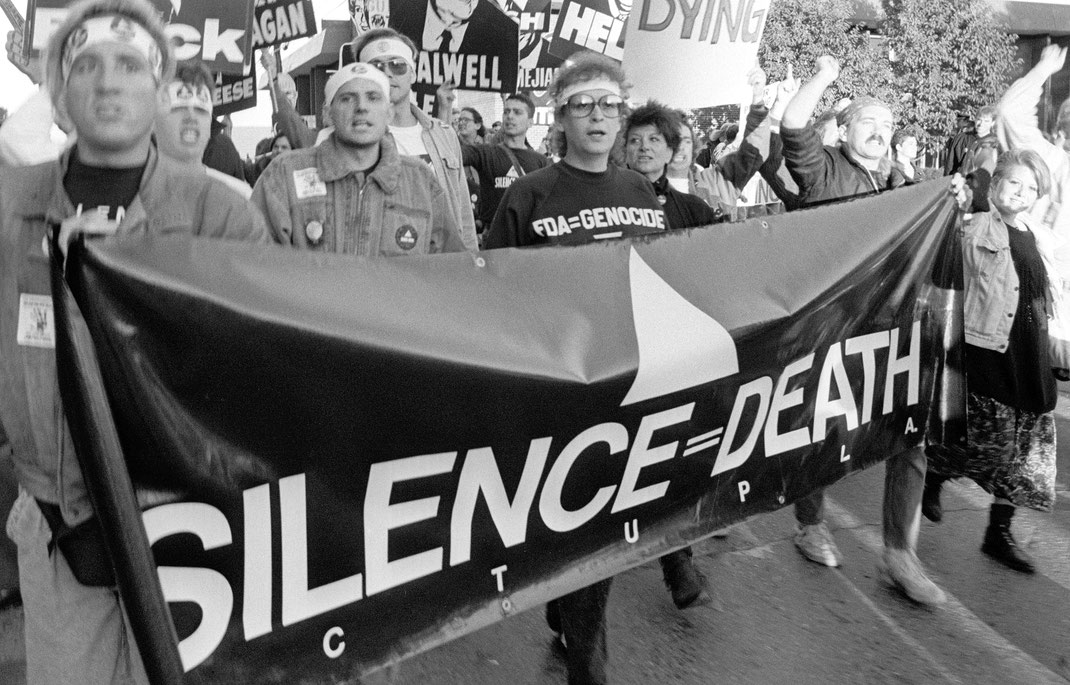 Warm and caring , Norman was always relatable. She was also unflinchingly honest. "I often tell people that I am an ex-drag queen, ex-hooker, ex-IV drug user, ex-high-risk youth, and current postoperative transsexual woman who is HIV positive," she explains in footage featured in the documentary. 
Norman understood both the importance of love and its power over hate and fear - even in the darkest of times. In addition to raising awareness about AIDS and HIV, Norman was also an early spokesperson for trans rights - shining a light on trans issues and revealing how trans people felt isolated from the gay liberation movement.
Norman would always make herself available to talk about her life and experiences. In incredibly moving scenes, we see how Norman sacrificed her own health to raise awareness about issues of sexuality and gender. In one of her last television interviews before her death in 1996 (at just 47 years old) she appears frail but no less determined.
It is so important to remember all those who fought so bravely, who stood up and forced society to change. I am grateful to Dante Alencastre's powerful and deeply moving film for introducing me to Connie Norman. History must not forget her incredible contribution.