500 Days Of Film Reviews A Fantastic Woman Starring Daniela Vega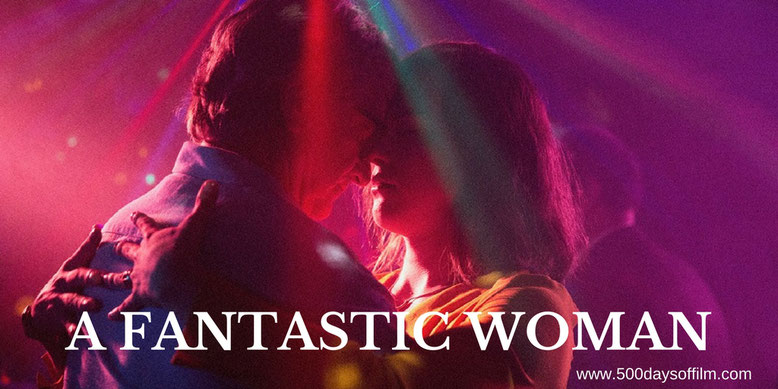 Young waitress and aspiring singer, Marina (Daniela Vega), and Orlando (Francisco Reyes) are in love and planning for the future. After celebrating Marina's birthday one evening, Orlando falls seriously ill. Marina rushes him to the emergency room, but he passes away just after arriving at the hospital.
Devastated by her loss, Marina is then robbed of the right to grieve. She is treated with suspicion by hospital staff, the police and by Orlando's family - her sexual identity as a trans woman viewed as an aberration and a perversion.
Is It Any Good?
Featuring an utterly stunning performance from Daniela Vega, A Fantastic Woman is a heartbreaking story about love and loss, identity and acceptance. It is a film that explores the fluidity inherent in life - in gender, love and relationships.
After her sudden and devastating loss, Marina's world falls apart. She faces brutal rejection from Orlando's family. They cannot (and will not) accept Marina's relationship with Orlando - both because she is 20 years younger than him and also because she is a trans woman.
Director Sebastián Lelio's Oscar-winning film follows Marina as she struggles with her grief in a world that (often violently) refuses to let her be herself.
Lelio (who also wrote the film's screenplay with Gonzalo Maza) initially wanted to tell the story of a woman who, after her lover dies, encounters hatred and suspicion. It was only later that the director decided to make his central character a trans woman. 
Lelio researched what life is like for trans women in his hometown of Santiago, Chile. He was introduced to singer, Daniela Vega, who became a consultant on the film. It soon became clear, however, that Vega was perfect for the lead role.
What a remarkable casting decision this was - Vega is astounding in A Fantastic Woman. The camera rarely leaves her, often lingering on her face as she conveys a wide range of intense and heartrending emotions. 
At times, Marina's desperate situation becomes almost unbearable to watch - particularly as she is abused both physically and emotionally. However, I could never look away. Thanks to Vega's brave and powerful performance, I was completely invested in her story.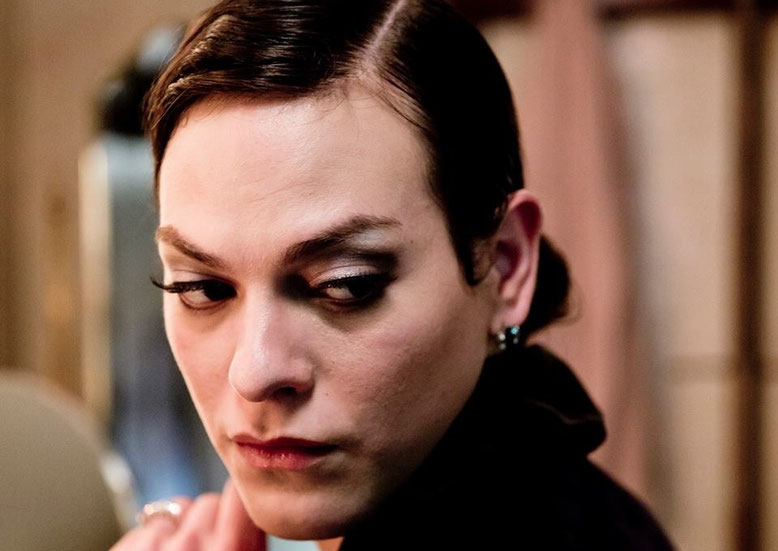 Having decided to include trans themes, Lelio was also inspired to make his film trans-genre. As a result, A Fantastic Woman is part character study, part Hitchcockian thriller, part ghost story, part fantasy musical. 
In lesser hands, the changes of genre and tone could have felt jarring. However, they combine beautifully in A Fantastic Woman allowing Lelio to explore many themes in addition to those of grief and identity. For example, he examines the ugly, distorted way others view Marina (they cannot even accept her name) and her own need for self acceptance.  
Meanwhile, A Fantastic Woman features striking fantasy sequences that take us into Marina's mind. On two startling occasions, the film allows her to look at the audience directly - almost daring us to question her right to be herself. 
These scenes confirm that, despite the unbearable vulnerability of her situation, Marina is a survivor - a powerful and unquestionably fantastic woman.
Random Observations
In the face of tough competition, A Fantastic Woman won Best Foreign Language Film at the 2018 Oscars. This is Chile's first Oscar victory in this category.
Daniela Vega truly deserved to be nominated for an Best Actress Oscar.
Have you seen A Fantastic Woman? 
If you have, what did you think of this film? Let me know in the comments section below or via Facebook or Twitter (@500DaysOfFilm).