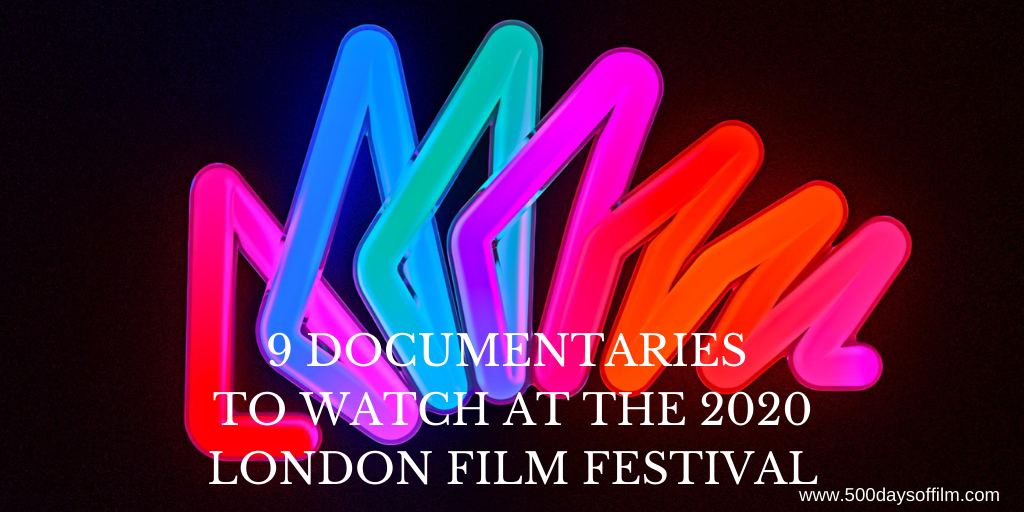 The BFI London Film Festival (LFF) has announced its film programme for this year's festival. The event takes place between 7th-18th October and this year will feature a combination of online and cinema screenings.
I am really excited by this year's documentary line-up (click here to see my favourite films from last year's festival!). Here are nine LFF non-fiction films that I do not want to miss!
Bloody Nose, Empty Pockets - Patrons and staff enjoy their last night in a Las Vegas bar that's shutting down.
The Painter and the Thief - Czech artist, Barbora Kysilkova, develops an unlikely friendship with the man who stole two of her paintings. 
Time - Time follows Sibil Fox Richardson as she fights for the release of her husband, Rob, who is serving a 60-year prison sentence.
The Reason I Jump - Jerry Rothwell examines the lives of five young people who live with autism spectrum disorder.
Delia Derbyshire: The Myths And The Legendary Tapes - a portrait of unconventional British electronic music pioneer, Delia Derbyshire.
African Apocalypse - A young man's epic journey across Africa in search of a colonial killer.
One Man And His Shoes - The story Air Jordan trainers - showing their social, cultural and racial significance and how ground-breaking marketing strategies created a multi-billion dollar business.
Ultraviolence - An examination of the tragic deaths that took place in police custody in the UK between 1995 and 2005.
Stray - Through the eyes of three stray dogs wandering the streets of Istanbul, Stray explores what it means to live as a being without status or security.
I just cannot wait to watch all these films and I am sure that I will discover many more documentary gems at the festival. LFF may feel different this year, but its documentary selection is as fantastic as ever!