BFI London Film Festival (LFF) screened an incredible number of superb documentaries this year. Each film had interesting things to say and fascinating stories to tell. Many will stay with me for a long, long time.
Here are my seven favourite 2019 LFF docs…
Hope Frozen
Pailin Wedel's documentary follows parents who are doing what they believe is best for their child, no matter what the cost. Like the very best documentaries, Hope Frozen tells both an intimate and a universal story. It is a film about one family's experience with unbearable loss and it also explores wider themes of science and religion, life and death. 
Click here for more on Hope Frozen
Rewind
Sasha Joseph Neulinger's powerful and intimate film investigates the history of his childhood trauma. Told via the recollections of his family and brought to life thanks to a vast amount of home video footage, Rewind is often tough to watch. However, this is such an important story - an inspiring and ultimately hopeful tale of incredible courage.
Recorder: The Marion Stokes Project
Matt Wolf's documentary about Marion Stokes, the African-American activist who recorded 30 years of TV news, begins as a film about a fascinating and rather eccentric life. However, it soon becomes a stunning and surprisingly moving exploration of the media and how history's key events are framed.
Adolescentes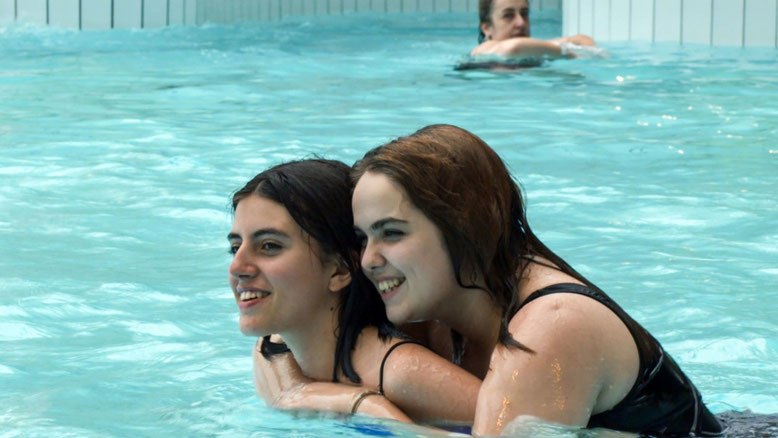 Adolescentes follows two teenagers, Emma and Anaïs, from age 13 to age 18 - a time when radical transformations and new experiences punctuate daily life. In the beginning, you wonder why you should care about these two girls. However, when the credits roll you feel a real sense of loss that you are no longer part of their lives. Through Emma and Anaïs's personal stories, Sébastien Lifshitz's film offers a portrait of life in France, particularly in the wake of recent acts of terrorism in the country.
Cold Case Hammarskjöld
How to describe Mads Brügger's documentary? Cold Case Hammarskjöld follows Brügger's attempt to solve the mysterious death of Dag Hammarskjöld, who served as the second Secretary General of the United Nations. In 1961, while attempting to negotiate a ceasefire in the Congo, Hammarskjöld's plane crashed in Zambia, killing all on board. The reason for the crash is a mystery. Cold Case Hammarskjöld is more than just a true crime doc, however. It is part disturbing thriller, part eccentric comedy. Meanwhile, Brügger experiments with the conventions of documentary filmmaking.
Western Stars
Beautifully shot, poetically narrated and meticulously managed, Bruce Springsteen's Western Stars is an immersive mix of performance and memoir. I cannot think of a better way to introduce a new album.
Sid & Judy
Judy Garland's post-MGM triumphs and tragedies are explored in this documentary that uses the memoirs of her husband Sidney Luft to tell the remarkable story of a remarkable life.
Honourable Mentions
I watched 18 documentaries at LFF this year. As a result, I have many honourable mentions to share. In addition to my seven favourites, I loved Overseas - about the hundreds of thousands of Filipino women training to become domestic workers abroad.
I also really enjoyed I Am (Not) A Monster - Nelly Ben Hayoun-Stépanian's entertaining and thought provoking exploration of the origins and power of knowledge.
In addition, I thought that White Riot, Rubika Shah's documentary about punky reggae protest movement Rock Against Racism, was superb and a worthy winner of LFF's documentary award.
Finally, I would like to recommend Mystify: Micheal Hutchence. I didn't actually get to watch this documentary at LFF but loved it when I saw it the week after.
Missed Opportunities
The only trouble with LFF is that there are too many films to watch and not enough time. As a result, I couldn't make the screenings of a number of documentaries.
I am particularly sad that I missed The Cave - about an underground Syrian hospital and its incredible staff, and Citizen K - Alex Gibney's exploration of the contemporary Russian political landscape and his portrait of oligarch Mikhail Khodorkovsky.
Meanwhile, I would have loved to have seen Coup 53 (about the 1953 CIA/MI6-led coup that overthrew Iran's democratic Prime Minister Mohammad Mossadegh), The Kingmaker (a look at the life and legacy of Imelda Marcos), Cunningham (a 3D portrait of American choreographer Merce Cunningham), The Australian Dream (about the Australian Rules football star Adam Goodes and the dangers of casual racism), Shooting The Mafia (looking at Sicilian photographer Letizia Battaglia, whose work recorded the Mafia's violent crimes), You Don't Nomi (the history of the film Showgirls) and Leap Of Faith (about The Exorcist). 
Over To You...
Did you visit LFF this year? If so, what did you watch? Are you hoping to see any of the documentaries mentioned above? 
Let me know in the comments section below or over on Twitter. You can find me @500DaysOfFilm.