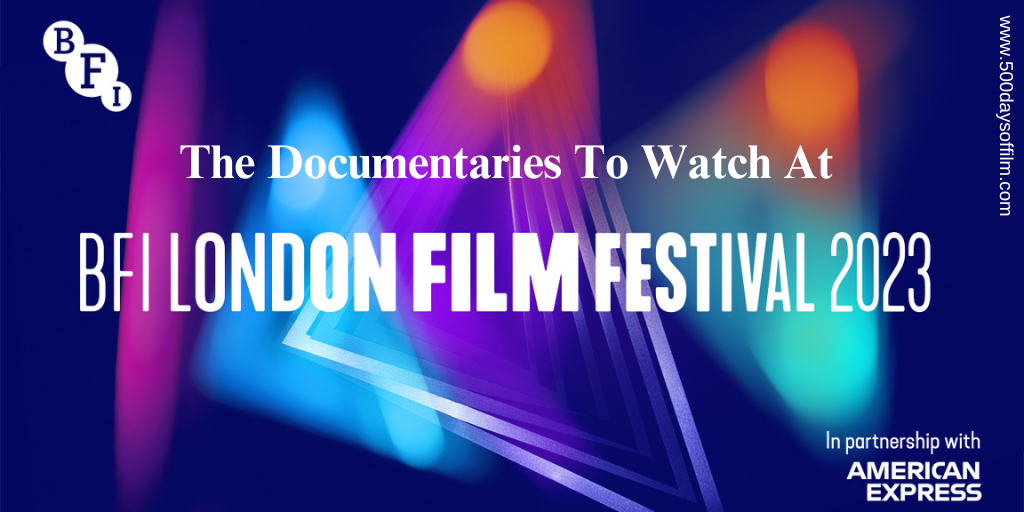 This year's BFI London Film Festival (LFF) offers us documentary obsessives another impressive programme of must-see films. 
LFF's Documentary Competition, the Grierson Award, includes films ranging from the life of a radical queer performance artist and the profound beauty of klezmer music to the legacy of one of Kevin Smith's indie hits and an insight into the lives of those who fight to keep film culture alive in the face of oppression.
The eight films screening in this year's LFF Documentary Competition (with descriptions from the LFF programme) are:
· BYE BYE TIBERIAS 
(France-Palestine-Belgium-Qatar, dir-scr. Lina Soualem)
Lina Soualem's deeply personal and joyful exploration of her relationship with her mother, the acclaimed actor Hiam Abbass.
· CELLULOID UNDERGROUND 
(UK-Iran, dir. Ehsan Khoshbakht)
This poetic, dexterous film manifests Ehsan Khoshbakht's intense and multifaceted relationship to cinema, inspiring us to reflect on our own trajectories.
· CHASING CHASING AMY 
(USA, dir. Sav Rodgers)
A cinephile's pilgrimage takes more twists and turns than you can shake a stick at, as Sav Rodgers plunges deep into the legacy of Kevin Smith's indie hit.
· A COMMON SEQUENCE 
(USA-Mexico, dir. Mary Helena Clark, Mike Gibisser)
Artist-filmmakers Mary Helena Clark and Mike Gibisser's thought-provoking, visually striking work discovers a present that exists outside of time and space.
· DANCING ON THE EDGE OF A VOLCANO 
(Germany-Lebanon, dir-scr. Cyril Aris)
Cyril Aris' fascinating documentary charts the making of 2021 LFF Audience Award winner Costa Brava, Lebanon, completed in the aftermath of a disaster.
· THE KLEZMER PROJECT 
(Austria-Argentina, dir-scr. Leandro Koch, Paloma Schachmann)
This playful docu-fiction brings to light the profound beauty of klezmer music and its links to vanishing Jewish communities from Buenos Aires to Eastern Europe.
· QUEENDOM 
(France-USA, dir. Agniia Galdanova)
Following the life of radical queer performance artist Gena Marvin in Russia, Agniia Galdanova's documentary is every bit as bold and brave as its protagonist.
· THE TASTE OF MANGO 
(UK-USA, dir. Chloe Abrahams)
Sleepwalking into submerged depths of memory, a mother's dream and a daughter's beckoning, this fascinating film tenderly untangles the knots of the past.
I cannot wait to watch these films and see what title will win The Grierson Award. Last year's winner, Shaunak Sen's All That Breathes, has certainly left some big shoes to fill. 
The LFF Grierson Award recognises feature-length documentaries with "integrity, originality and social or cultural significance". The competition also champions first and second time features. 
The BFI London Film Festival starts on 4th October and ends on 15th October. Check out the festival programme here.