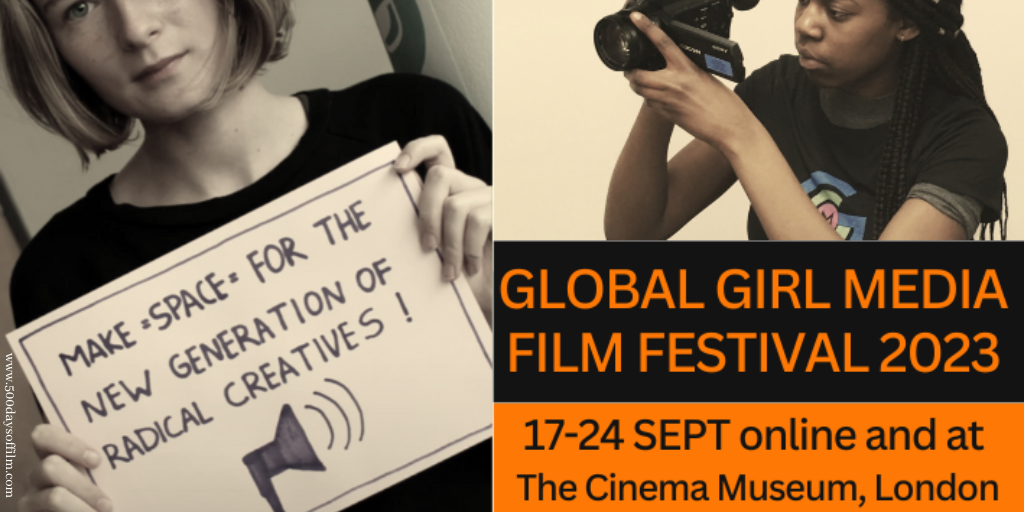 The GlobalGirl Media Film Festival (GGMFF) kicks off on Saturday 17 September with an exciting in-person event at London's iconic Cinema Museum. Celebrating short films by young woman and non-binary filmmakers from around the world, the festival will run virtually from 17-23 September at www.ggmfilmfestival.com.
GGMFF's launch event will feature screenings of all the festival's nominated short films. It will also include workshops such as 7 Steps to Being Fearlessly You by media coach Tracy Forsyth, an inspirational talk by Channel 4 News presenter, Ayshah Tull, and a panel of GlobalGirl alumnae who will share their early career tips. 
A glittering awards ceremony will hosted by entertainment presenter, Elle Osili-Wood, and the event will conclude with a networking drinks party.
With submissions from over 30 countries, GGMF's official selection programme includes 50 short films. The youngest selected filmmaker, from India, is only 14 years old. As part of GGMF's pre-selection team, I can happily report that this year's programme is full of powerful, inspiring, entertaining and incredibly impressive films.
"The submissions we received this year have been nothing short of exceptional, showcasing an impressive array of talent, creativity, and diverse storytelling," says festival consultant, GGM UK Trustee, BFI Future Film festival director and senior
Film Academy events programme manager Aleks Dimitrijević.
"It's evident that young women from around the world have poured their hearts and souls into crafting films that challenge norms, provoke thought and ignite emotions. The calibre displayed by these filmmakers mirrors the festival's unwavering commitment to providing a platform for voices that deserve to be heard".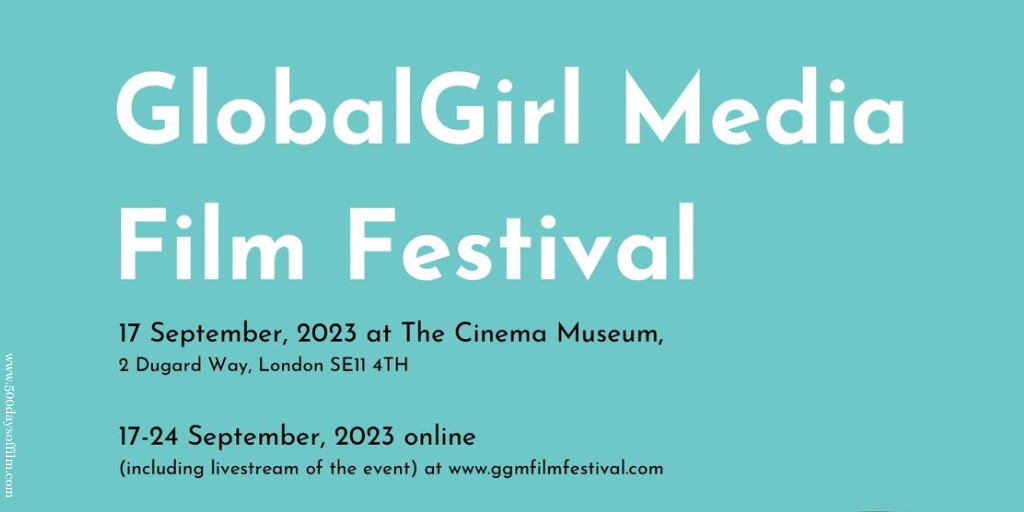 GGMFF is run by UK charity, GlobalGirl Media UK (GGM UK). This charity trains young women from underrepresented communities in digital media, giving them the skills to tell their stories on the global stage. 
"GGM UK is all about empowering young women with digital media skills to tell their stories from their own perspectives," says festival director, GGM UK founder trustee and documentary filmmaker Sue Carpenter (I Am Belmaya). "You'll find a recurrent theme, from Jordan to India to the UK, of justifiably angry young women reclaiming their voices and fighting back through their films.
"With our festival we want to grow a community, a global sisterhood of women filmmakers. Our all-day event at the iconic Cinema Museum will provide a wonderful space to connect with other young people and leading women in the industry, hear inspirational talks by role models, attend empowering workshops and immerse yourself in stories from bold voices from around the world." 
GGMFF will be held at the Cinema Museum in Kennington, SE London, on 17 September and virtually from 17-23 September, at www.ggmfilmfestival.com. The in-person event will be livestreamed on the festival's online platform. Tickets cost £15 for an All Access Pass and £10 for an Online Pass.