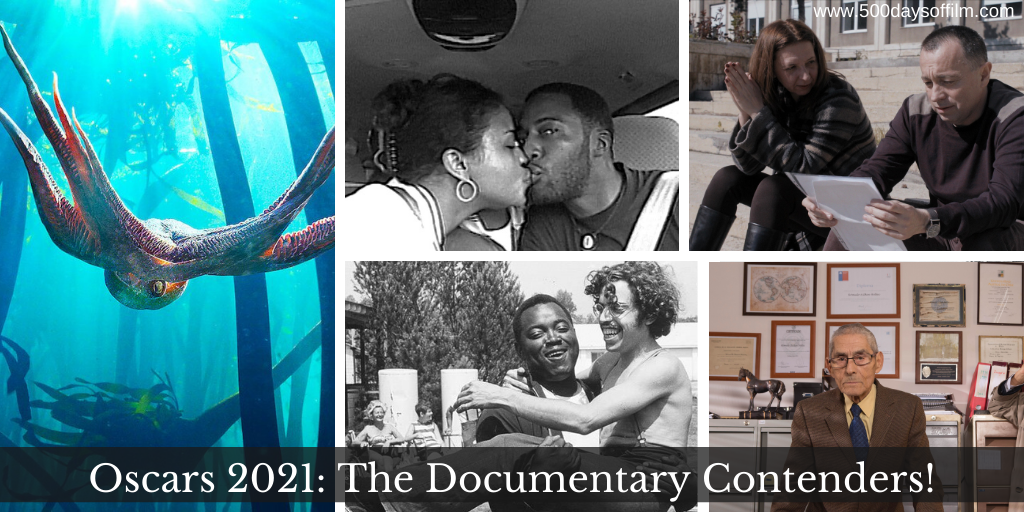 The Academy Awards take place on 25 April 2021.
As we edge ever closer to the ceremony, let's take a look at all of this year's nominees for the Best Documentary Oscar... and where you can watch them.
What is your favourite? This is such a brilliantly competitive category. I love all of these films. If I had to pick a winner myself, it would be Collective (particularly as Dick Johnson Is Dead is - somehow - not on this list).
However, all of these docs are well worth your time!
Collective
Collective is a gripping, real-time docu-thriller that follows a heroic team of journalists as they expose shocking corruption in the Romanian national health-care system. Collective is also nominated for Best International Feature Film (Romania). 
Watch on Dogwoof On Demand and on BBC iPlayer.
Crip Camp
Down the road from Woodstock, a revolution blossomed in a ramshackle summer camp for teenagers with disabilities, transforming their lives and igniting a landmark movement. 
Watch on Netflix
My Octopus Teacher
My Octopus Teacher is more than just a documentary about cephalopods. The film is a beautiful story about love, nature and the healing power of connection. 
Watch on Netflix
Time
In this intimate yet epic love story filmed over two decades, indomitable matriarch Fox Rich raises her six sons and keeps her family together as she fights for her husband's release from the Louisiana State Penitentiary. 
Watch on Amazon
The Mole Agent
Part charming film noir, part heartbreaking portrait of loneliness and old age, The Mole Agent is a tender and deeply moving film that expands he boundaries of traditional documentary storytelling. 
Watch on Dogwoof On Demand