500 Days Of Film Reviews True-Life Drama, Denial, Starring Rachel Wiesz, Timothy Spall, Tom Wilkinson And Andrew Scott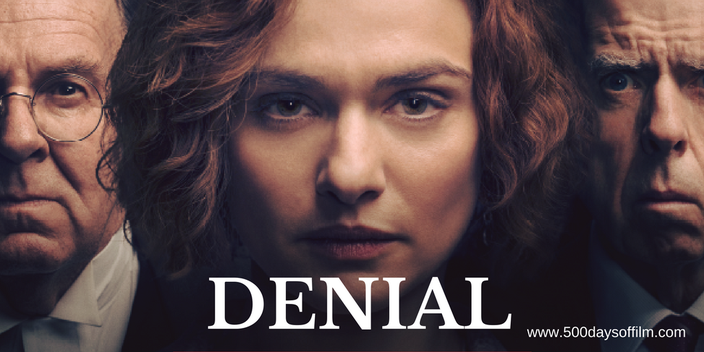 In 1996, American historian Deborah Lipstadt (Rachel Weisz) was accused of libel by David Irving (Timothy Spall) after she declared him to be a Holocaust denier in her book, Denying The Holocaust (published in 1993). 
In England, the burden of proof falls upon the defendant in cases of libel. As a result, it was up to Lipstadt and her legal team - led by solicitor Anthony Julius (Andrew Scott) and barrister Richard Rampton (Tom Wilkinson) - to prove and honour the truth of the Holocaust. 
Is It Any Good?
In our post-truth world, where facts come under fire on an almost daily basis, Denial is utterly essential viewing. For not only is Mick Jackson's film about the (truly terrifying) issue of Holocaust denial, it is also a rallying cry for historical truth. 
Based on Deborah Lipstadt's acclaimed book, Denial: Holocaust History on Trial, Denial is gripping from its first to its very last scenes. No mean feat for a film about a complex and lengthy libel case. For this, we can thank David Hare's excellent screenplay and Jackson's wonderful direction.
Denial also features a stellar cast. Andrew Scott and Tom Wilkinson both give
impressive and powerful performances. However, as with the trial itself, the film focuses on two characters: Deborah Lipstadt and David Irving. 
Rachel Weisz is brilliant as Lipstadt. She shows us a strong, tenacious woman who is urged by many to settle the case. However, there are certain battles that you cannot turn away from and, for Lipstadt, this was one of them.
Alongside the trail itself, Denial portrays Lipstadt's struggle with a key part of her legal team's defense strategy - to keep quiet. Silence goes against everything she believes in, particularly when there is so much at stake.
Her instinct is to confront David Irving - to defend herself and remind others that it was Irving that sued her. She wants to represent Holocaust survivors and give a voice to the millions who died. 
However, this would have given Irving just what he wanted - the oxygen of publicity. It would also serve to legitimise his argument. As Richard Rampton points out in the film: "This case is happening to you, but it is not about you."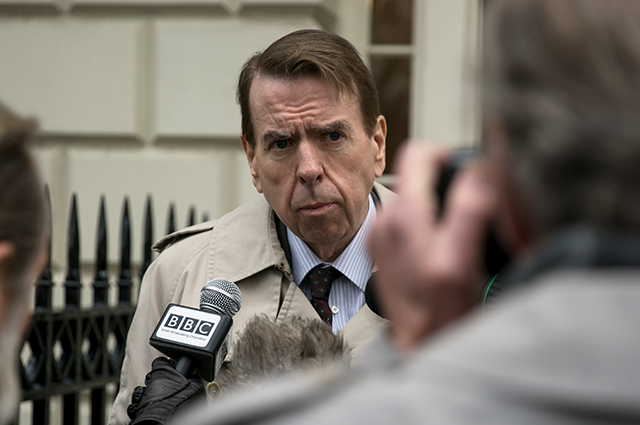 Timothy Spall gives a superb portrayal of David Irving. It would have been all too easy to have played him as the "baddie". However, Denial needed something far more subtle. We needed to understand the danger of Irving (and men like him) and how they bend the truth to suit their own needs. The film needed a fully rounded, repulsively impressive performance and Spall more than delivers.
Many of the movie's more dramatic moments take place in the court - giving Denial great moments of cinematic courtroom tension. Jackson also ramps up the tension between Lipstadt and Julius (something that didn't sit particularly well with Lipstadt).
Of course, the reality was less sensational - but reality may well have alienated some audiences and that would have been a crime - everybody needs to see Denial. 
Random Observations
In his passionate foreward to the re-release of Denial: History on Trial, David Hare writes:
"There are some subjects about which two points of view are not equally valid. We are entering, in politics especially, a post-factual era in which it is apparently permissible for public figures to assert things without evidence, and then to justify their assertions by adding "Well, that's my opinion" – as though that in itself was some kind of justification. It isn't. And such charlatans need to learn it isn't. Contemplating the Lipstadt/Irving trial may help them to that end." #
I couldn't agree more.
Have you seen Denial? 
If you have, what did you think of this film? Let me know in the comments section below or come find me over on Twitter or Facebook!