500 Days Of  Film Reviews The Movies Of Director, Ben Wheatley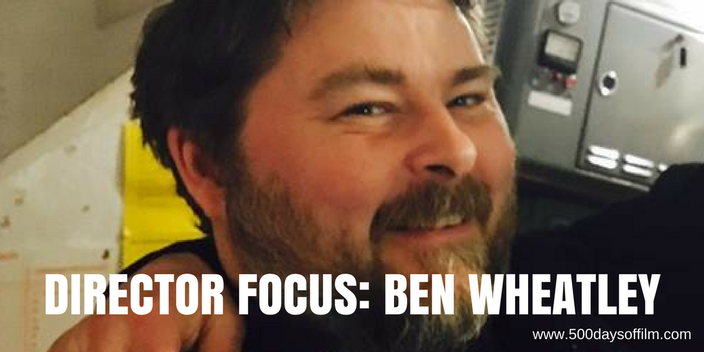 There is a moment in the 2011 movie, Kill List, that sent Ben Wheatley to my list of must-watch film directors. If you've seen this genre defying movie you'll know what moment I mean. If you haven't, well I won't spoil the experience for you - suffice to say, it will make you sit up and take notice.
Born in Essex in 1972, Wheatley is one of the finest and most exciting filmmakers working today. While you might not know what to expect when you watch one of his movies, one thing is certain - you are in for an unforgettable ride. 
Down Terrace
Down Terrace, Wheatley's debut feature, was released in 2009, a time when British cinema was jam packed with gritty crime dramas. However, Down Terrace (about a dysfunctional crime family) stood out thanks to its blend of kitchen sink realism, black comedy and intense paranoia.
Oh yes, Wheatley set his stall out early and he hasn't looked back.
Kill List
The first Ben Wheatley film that I watched was Kill List and I'm still not sure that I've recovered from the experience. This brutally violent and unbearably tense crime/horror/drama (I told you it was genre defying) follows hit-man, Jay (Neil Maskall) after he is persuaded by former colleague, Gal (Wheatley regular, Michael Smiley), to embark on one last 'job'.
A tough watch, Kill List is a brilliant, if deeply unsettling film. It is a movie that shocks and surprises until the credits roll - and then it stays with you for a long, long time afterwards.
Sightseers
How do you follow a film like Kill List? With the blackest of murderous black comedies of course. In 2012, Wheatley released his third film, Sightseers, based on a screenplay by its two lead actors, Daisy Lowe and Steve Oram. 
Desperate to get away from her mother's oppressive clutches, Tina (Lowe) decides to go on a week long caravan trip with her boyfriend Chris (Oram). Chris wants the holiday to be perfect. However, his anger and resentment cannot be contained - leading the couple down a dark and murderous path.
Sightseers is an off kilter, consistently funny film that is also deliciously dark, shocking and brutally violent. 
A Field In England
Michael Smiley returns in Wheatley's 2013 psychedelic civil war horror, A Field In England. Smiley plays O'Neil, an alchemist who captures a small group of deserters and forces them to help him in his search to find a hidden treasure that he believes is buried in a field.
Crossing a vast mushroom circle, which provides the starving men with their first meal, chaos and paranoia descend as it becomes clear that the treasure might be something other than gold.
A Field In England is a superb, creepy and deeply unsettling film. It was also the first film to be released in UK nationwide cinemas, on free TV, on DVD and on Video-on-Demand on the same day.  
High Rise
If anyone was in any doubt of Ben Wheatley's bravery as a director, his adaptation (in conjunction with his supremely talented, longtime writing partner, Amy Jump) of J.G Ballard's unfilmable novel, High Rise, is more than enough to convince us of his creative courage. 
High Rise tells the story of Dr Robert Laing (a powerful performance from Tom Hiddleston) who moves into an innovative high rise building only to find himself at the center of a brutal class war.
I love High Rise and emerged from my screening feeling unbelievably grateful that there are film directors out there who are willing to take on such interesting and 
challenging work. 
Free Fire
Ben Wheatley's sixth film, 2017's Free Fire, sees the director's return to crime drama. Although, as you might expect, there are a few surprises along the way. 
Set in late 1970s Massachusetts, Free Fire sees Justine (Brie Larson) brokering a meeting in a deserted warehouse between two Irishmen (Cillian Murphy, Michael Smiley) and a gang led by Vernon (Sharlto Copley) and Ord (Armie Hammer) who are selling them a stash of guns. However, when shots are fired in the handover, a heart stopping game of survival ensues.
What Is Your Favourite Ben Wheatley Film?
While reviewing the films of Ben Wheatley, I started to wonder if I have a favourite. The truth is that I love all of his films for different reasons. Kill List still lingers with me and I love the world of High Rise. However, if pressed I would have to pick Sightseers. I think...
What is your favourite Ben Wheatley film? Let me know in the comments section below!