500 Days Of Film Reviews The Love Witch, Starring Samantha Robinson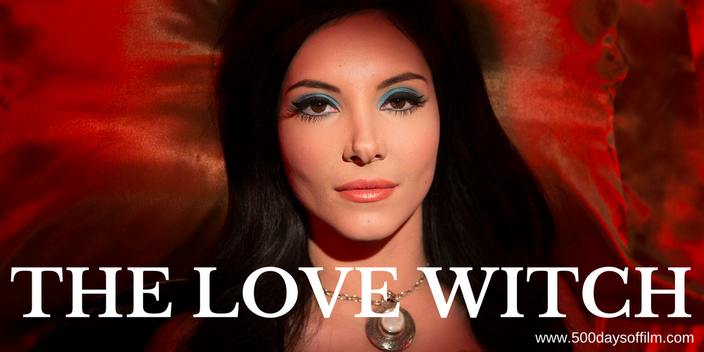 Beautiful witch, Elaine (Samantha Robinson), is determined to find a man to love her. In her gothic Victorian apartment she makes love spells and potions and then targets the men she wants to seduce.
However, Elaine's magic is too powerful, leaving her with a string of disappointing relationships - relationships that do not end well. When she finally meets the man of her dreams, her desperate desire for love will drive her to the brink of insanity and murder.
Is It Any Good?
While the sumptuous style of Anna Biller's The Love Witch brings the Technicolor films of the 1960s to mind, the director is keen to disassociate her movie from Russ Myer and the sexploitation genre. Biller's film has more important, relevant and thought provoking themes to explore.
Portrayed with emotional complexity and surprising poignancy by Samantha Robinson, Elaine at first appears (as her new friend, Trish, describes) brainwashed by the patriarchy. She has a carefully constructed appearance and her every waking moment seems focused on getting a man. 
We soon understand that The Love Witch is subverting sexist tropes. Having been mistreated in the past, Elaine is now the one in control. She uses her costumes and magic as a weapon. However, Elaine's overwhelming narcissism prevents her from understanding the full power of her magic - and the consequences of this are deadly.
It took me two viewings to appreciate the The Love Witch fully. On first viewing, I was swept away by the movie's brilliant deadpan humour and gorgeous fairytale surface. The second time around, I enjoyed the film's challenging layers and relevant themes.  
Shooting on 35mm film, cinematographer, David Mullen, works sumptuous wonders with light and colour - evoking a stunning Technicolor visual style. Every scene is glorious to look at - dreamlike yet also nightmarish.
Complementing The Love Witch's visual style is its woozy and unsettling score - some composed and recorded by Biller herself. Indeed, Biller wore an impressive number of hats during the production of this film. Not only did she write the script, direct and edit The Love Witch, she was also responsible for the costume, set and production design. This film was a true labour of love.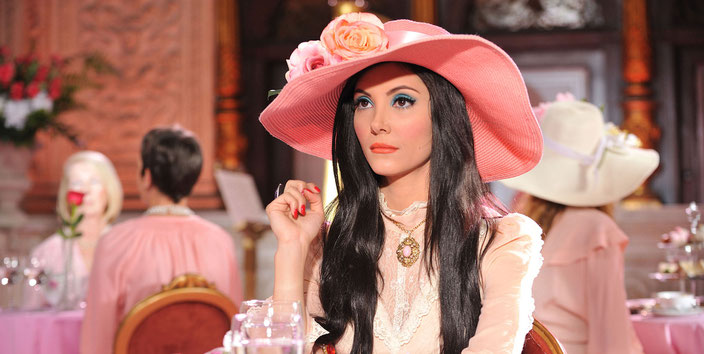 Biller has dedicated her film-making career to making cinema about lived female experiences that cater to women's visual pleasure. She uses film to explore ideas of what 'woman' means in culture and is interested in "presenting the female image on film, not as an image to be possessed, but as an image in the mirror".
Biller's hope is that "other women will identify with Elaine as I do: as a woman seeking love, who is driven mad by never really being loved for who she is, but only for the male fantasies she has been brainwashed to fulfill". 
The Love Witch, while a tad overlong, is a visually stunning, challenging and thought-provoking film experience - one I would highly recommend.
Random Observations
In an interview for Sight & Sound (April issue), Biller says that she disagrees with about 80% of the (on the whole positive) reviews for The Love Witch: "...it's because they use the word sexploitation, or exploitation, or sleaze or trash, or any word that's tawdry or debased… What I'm doing is transforming female experience and trauma through fairytale and cinema, into something fantastic and beautiful."
Biller was originally inspired by 1960s pulp novels and Italian horror films when making The Love Witch. 
The director was also inspired by Polanski's Repulsion (about the inner life of a damaged woman) and Hitchcock's Marnie (particularly the way he used the Technicolor style to create a horror/romance visual style). 
Have you seen The Love Witch?
If you have, what did you think about Anna Biller's film? Let me know by leaving me a comment in the box below.