500 Days Of Film Reviews Horror, Lights Out, Starring Teresa Palmer and Maria Bello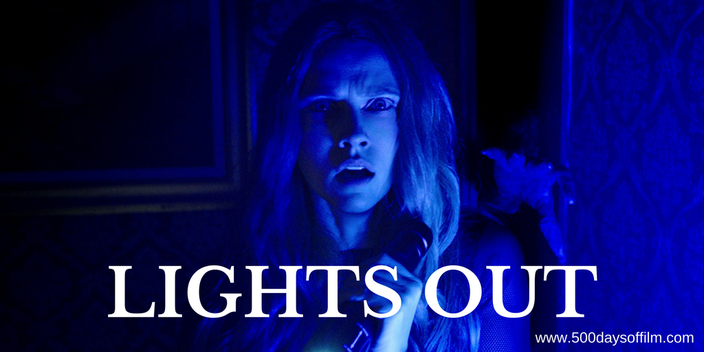 Rebecca (Teresa Palmer) left home at an early age, desperate to escape her childhood fear of the dark and a mother (Maria Bello) struggling with mental illness.
However, when Rebecca sees her little brother, Martin (Gabriel Bateman), experiencing the same trauma, she knows that she must return home and face the darkness - and the terror that lies within.
Is It Any Good?
Like all the best horror movies, Lights Out is based on a simple and universal premise. In David F Sandberg's debut feature, this premise is our fear of the dark.
Haven't we all seen a strange shape in the dark and had to turn on the light and check for monsters? Well, what if there was something there in the darkness - something with the power to do you harm?
Thus the concept for Lights Out is undeniably effective and delicious. Add solid performances from an impressive cast (Palmer and Bello are particularly powerful), a director who understands tension and suspense and a backstory with surprising depth and the result is a gem of a horror movie.
The story behind Lights Out is almost as interesting as the film itself. In 2013, Sandberg and his wife, Lotta Losten, were struggling to get their short films financed in Sweden. As a result, they decided to enter an online horror contest (called the Bloody Cuts Horror Challenge), submitting a short horror movie in the hope of winning a prize.
One evening, after Losten got home from work, the pair filmed their entry - Lights Out. Neither had any great expectation for the film. Both were, therefore, amazed when, a few months after the competition, Lights Out went viral and Hollywood came calling.
Working with James Wan's production company, Atomic Monster Productions, Sandberg and Losten transformed their 2 minute 41 second short into a feature film. Fortunately, their original movie was more concept focused than story driven. They were, therefore, free to develop a fresh backstory.
Sandberg was interested in how mental illness and depression could work within his Lights Out concept. He felt that the darkness within the character of Sophie could tie into the darkness of the entity called Diana. These themes give Lights Out surprising emotional depth and make us care about Rebecca, Martin and Sophie. And, of course, when you care, you scare.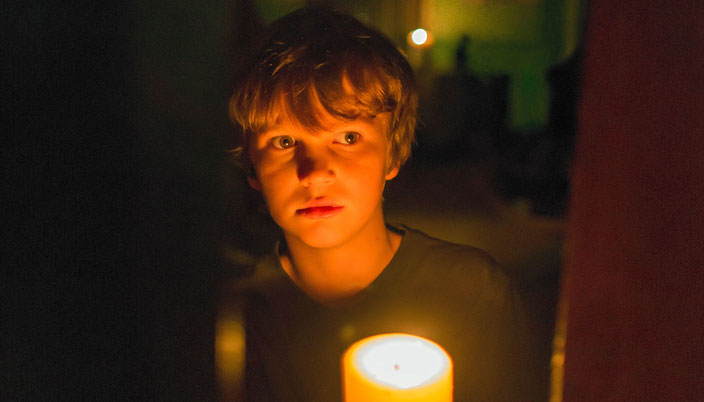 The biggest challenge for Sandberg in taking Lights Out from short movie to feature film was in communicating his vision to a much larger cast and crew. He was keen to keep his story small in scale and to avoid cheap jump scares. Sandberg also understood the importance of not revealing too much - the less you see the scarier.
Sandberg's vision - to make a thrilling and highly suspenseful film that taps into our fear of the unknown - is successfully achieved in Lights Out. This impressive feature debut is good scary fun - featuring a concept that will leave many in need of a nightlight.
Random Observations
Lotta Losten appears in both the short movie and the feature film of Lights Out.
James Wan suggested Teresa Palmer for the role of Rebecca.
Sandberg's next project is Annabelle 2 - due for release late 2017. He has also expressed an interest in science fiction horror.
Have you seen Lights Out? If you have, what did you think about this film? Let me know by leaving me a comment in the space below!