500 Days Of Film Reviews Romance, 5 To 7, Starring Anton Yelchin And Bérénice Marlohe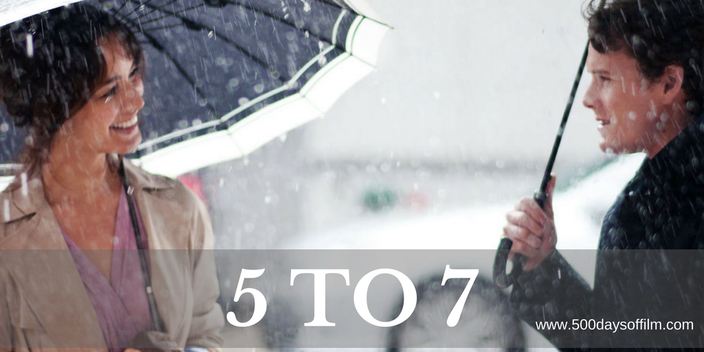 A chance encounter on the streets of Manhattan draws 20-something aspiring writer Brian (Anton Yelchin) into a passionate love affair with a glamorous French woman (Bérénice Marlohe). However, there is a catch - she is married and can only meet him between the hours of 5 and 7. 
Is It Any Good
Despite heavy hints of Woody Allen and a bouquet full of romantic cliches, you can't help but love Brian (played with subtle humour by the late Anton Yelchin) and Arielle. Yelchin and Marlohe are both wonderful in this movie - their charismatic onscreen relationship is a pleasure to watch.
Set in a romanticised version of New York, 5 To 7 is an engaging love story with a twist. This twist enables writer/director Victor Levin to question the way we look at traditional relationships. 
Amid the sweet sentimentality, 5 To 7 is also very funny. The film's warm comedy comes courtesy of Frank Langella and Glenn Close as Brian's parents. Langella is particularly good. In one brilliant scene he explains that he just "can't discuss her marital or parental status or my pancreas will explode".
Despite Arielle's gentile 5 to 7 rules, we know that Brian will eventually want more and that the polite (oh so French) arrangement will soon come under threat. As Levin's film moves into its final act, it displays surprising emotional power. There are moments of real heartbreak here - as befit all great love stories. 
Random Observations
Have you seen 5 To 7?
If you have, what did you think about this movie? Let me know by leaving me a comment in the box below!