500 Days Of Film Reviews Thriller, Dream House, Starring Daniel Craig, Rachel Weisz And Naomi Watts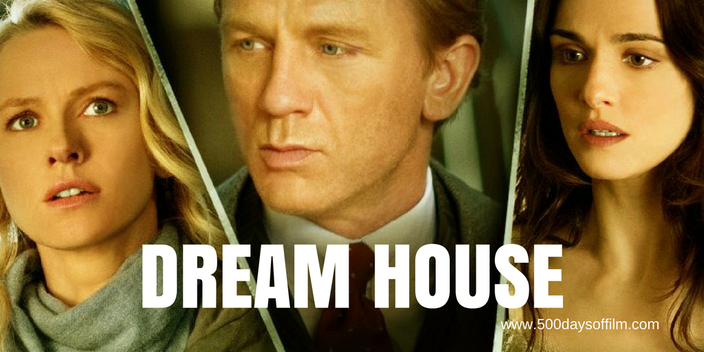 Successful publisher Will Atenton (Daniel Craig) leaves his job in New York City to move with his wife, Libby (Rachel Weisz), and two young daughters to a beautiful house in a quaint New England town. 
However, they soon discover that their perfect home was the scene of a grisly triple murder - a mother and her two children shot dead by her husband.
Keen to reassure his family, Will begins to investigate the tragedy. However, after meeting his mysterious neighbour, Ann Paterson (Naomi Watts), he begins to wonder if there is more to this horrific story than meets the eye.
Is It Any Good?
There is a lot to like about Dream House.
It looks good, is ably directed by Jim Sheridan and features an impressive cast. Daniel Craig, Rachel Weisz and Naomi Watts all give tense and suspenseful performances.
In addition, in a particularly brave move, Dream House subverts the thriller genre's traditional structure by revealing a major plot twist midway through the movie.
Unfortunately, despite the best efforts of its cast, Dream House's story is just not strong or smart enough to sustain our interest. The film ends up feeling like something we have all seen too many times before. 
Random Observations
Have you seen Dream House?
If you have, what did you think about Jim Sheridan's horror/thriller? Let me know by leaving me a comment in the box below!