500 Days Of Film Reviews Drama, Little Men, Starring Greg Kinnear, Jennifer Ehle and Paulina García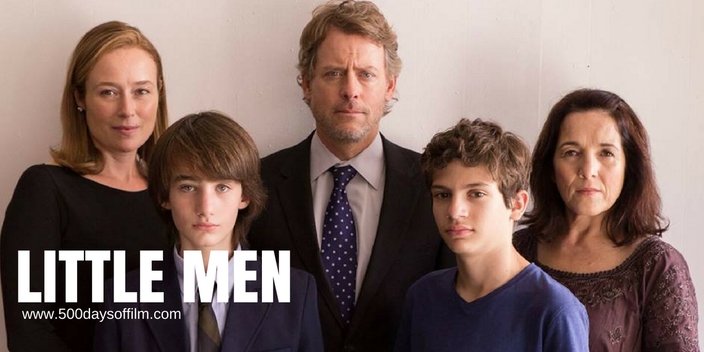 Jake (Theo Taplitz) is a quiet and sensitive 13 year old boy who dreams of being an artist. 
At the funeral of his grandfather, he meets Tony (Michael Barbieri), a confident, outgoing boy of the same age. The unlikely pair soon hit it off. 
However, their budding friendship is put at risk when a rent dispute between Jake's father, Brian (Greg Kinnear), and Tony's mother, Leonor (Paulina Garcia), threatens to get ugly.
Is It Any Good?
Mid-way through Little Men something struck me. How must it feel to be the creator of such a beautiful and emotionally intelligent film?
For director, Ira Sachs, has captured something undeniably special in this movie: the joy and wonder of true friendship.
Little Men is a film with heart. Within minutes, I was deeply invested in the lives of its characters, remaining gripped until the very last scene. 
After the wonderful, Love Is Strange, Sachs again explores the impact of gentrification. Leonor has, for many years, rented her store from Brian's father. However, her rent has fallen way behind the area's ever increasing market value. 
Brian, with added pressure from his sister Audrey (Talia Balsam), needs to increase his rental income. Times are not easy - his acting career has brought him little in the way of financial success.
Thus the central conflict in Little Men emerges. There is no bad guy - no villain of the piece. Leonor and Brian are just human. Both exhibit flaws but both elicit our sympathy nonetheless - they are just trying to do right by their families.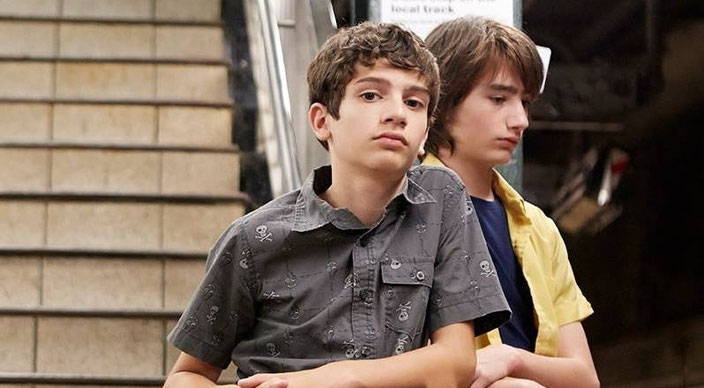 As interesting as the socio-economic themes of Little Men are, the film belongs to Jake and Tony. In scene after gorgeous scene, Sachs tells the story of their relationship - without need for unnecessary drama or emotional outburst.
Superbly portrayed by Theo Taplitz and Michael Barbieri, the friendship between the two boys feels uplifting, heartwarming and wonderfully poignant.
I would wholeheartedly recommend Little Men - this is a beautiful film.
Random Observations
Little Men received a rather limited release in cinemas. However, the film is also available online via Curzon At Home.
Have you seen Little Men?
If you have, what did you think of this movie? Did you love it at much as I did? Let me know by leaving me a comment in the box below!