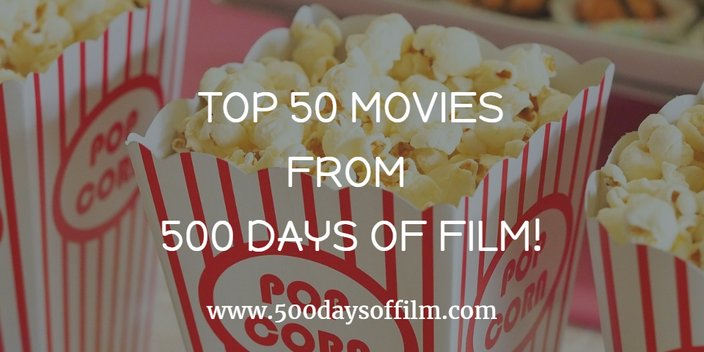 A little over 500 days ago, I had an idea.
I wanted to get strategic with my film viewing and catch up on the movies I had missed - particularly over the past five or so years.
Before long, I had a list of around 500 films. I started to wonder - how long would it take to watch them all? Thus, my 500 Days Of Film challenge was born.
Having reached the end of my cinematic quest, I keep being asked the same question: what films have I enjoyed the most? This is a tricky question as, bar a small handful, I have really loved them all.
However, in this article, I have pushed myself to focus and cream off the top 10% of the movies from my challenge. Below are the films that have stayed with me - many will never leave.
Instead of ranking these movies, I have decided to group them by genre (just click the link to see more about each individual film).
Drama
I have watched some incredible dramas over the past 500 days including: 
Horror
Meanwhile, I have fallen in love with the horror genre all over again. My favourites have included:
Family
I have watched some fabulous family films over the past 500 days. I have revisited some of my favourite Disney and Pixar movies as well as discovering the delights of new (to me) animation studios.
Here are my favourite family films from the past 500 days:
Romance
I had a fabulous time watching some wonderfully romantic films during my challenge. Indeed, on Valentine's Day I made a list of my top 50 favourite cinematic love stories.
However, only two of these films have made this final list:
Documentary
I have watched some amazing documentaries during my movie challenge including:
World Cinema
My film challenge introduced me to the wonders of world cinema. Turns out subtitles are nothing to be afraid of... particularly when watching:
So, What's Next?
Coming to the end of 500 Days Of Film has left me with mixed feelings.
On the one hand, I am really glad that I managed to complete my challenge. On the other, I feel lost without it.
The only thing to do is embark upon another challenge. Watch this space!