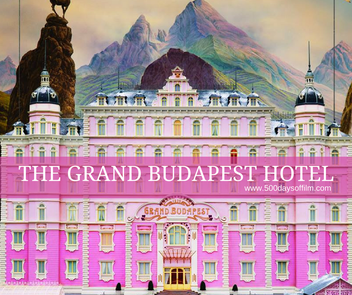 500 Days Of Film Reviews Comedy, The Grand Budapest Hotel, Starring Ralph Fiennes
The Grand Budapest Hotel follows the adventures of Gustave H (Ralph Fiennes), a legendary concierge at a fabulous hotel from the (fictional) Republic of Zubrowka.
Set between the first and second World Wars, the film also tells the story of Zero Moustafa (played by both F. Murray Abraham and Tony Revolori) the lobby boy who becomes Gustave's protege and dearest friend.
Is It Any Good?
I have a question for you… have you seen The Grand Budapest Hotel? Directed by Wes Anderson, it was released in cinemas in 2014.
I ask because I didn't particularly fancy this film when it first came out and avoided it as a result. There was something about the trailer that put me off - it all felt a little over the top on the comedy/adventure/caper front.
So, my instincts regarding The Grand Budapest Hotel were right… and wrong.
Yes, it is over the top and yes it is a comedy caper. However, it is also a wonderfully rich and extremely funny film (with a glorious performance from Fiennes) that, in my book, bears many repeat viewings.
There are some movies that I almost want to re-watch as soon as the end credits roll. The Grand Budapest Hotel is one of those movies.
The pace of Anderson's story is such that, on first viewing, you are far too engrossed in the adventure to notice some of the film's stunning and intricate design details.
Meanwhile, you surely need to re-watch The Grand Budapest Hotel in order to appreciate its spectacular cast (some of whom are only onscreen for a few moments).
Joining Fiennes is Tilda Swinton (although she is barely recognisable), Adrien Brody, Willem Dafoe, Jeff Goldblum, Harvey Keitel, Jude Law, Bill Murray, Edward Norton, Saoirse Ronan, Tom Wilkinson, Owen Wilson, Jason Schwartzman… and I could go on…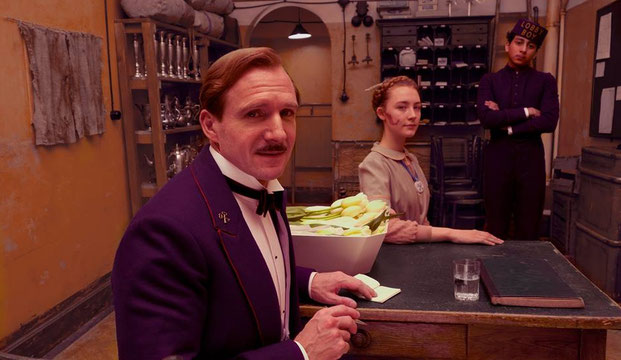 However, I return to The Grand Budapest Hotel mainly for Ralph Fiennes' superb portrayal of Gustave. 
He brings a truly wonderful and unique character to life in this film. Fiennes' displays exceptional comic timing, warmth and poignancy here - he is a joy to behold. 
If you haven't watched The Grand Budapest Hotel, I would recommend that you do so at your earliest convenience. Oh, and if you have seen it, may I suggest that it is time for a revisit?
Random Observations
The Grand Budapest Hotel is (at the time of writing) available to watch on Netflix. 
Anderson shot his film in three ratios - 2.35:1, 1.85:1 and 1.33:1 - to highlight the movie's three main timelines.
Have you seen The Grand Budapest Hotel?
If you have, what did you think of Wes Anderson's comedy adventure?
Let me know! Leave me a comment in the box below...