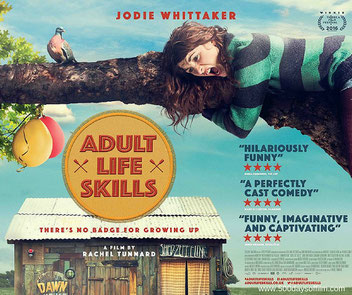 500 Days Of Film Reviews Adult Life Skills Starring Jodie Whittaker
Anna is stuck. Approaching 30, she lives in her mum's garden shed - spending her days making videos, using her thumbs as actors.
A week before her birthday, her Mum serves up an ultimatum – move out of the shed and on with life.
Anna resists the idea. However, old school friend, Fiona (Rachel Deering), troubled eight year old, Clint, and the attentions of impossibly awkward estate agent, Brendan (Brett Goldstein), make her self-imposed isolation impossible to maintain. 
She has to confront what scares her most: the idea of moving on, following the death of her twin.
Is It Any Good?
Adult Life Skills is a superb film and one that I would highly recommend. It is gorgeous to look at and, within minutes, director Rachel Tunnard had me completely (and emotionally) invested in her story. 
The film has been marketed as a quirky comedy and I certainly laughed all the way through. The interactions between Anna and Fiona and Anna and Brendan are really funny. I also loved the dynamic between Anna, her mother and her grandma.
However, I didn't realise how powerfully poignant Anna's story would be - and I certainly wasn't prepared for the tears that followed.
Anna is not always easy to like. She is no manic pixie dream girl. She is a mess - inside and out.
There were times when, like her mother, I desperately wanted to pull Anna out of her depression - run her a bath, treat her to a haircut and find her a clean place to live.
It's hard to watch her alone in that chaotic and cluttered shed making her 'thumb' films (hilarious though they are).
However, even during her most self-centered moments, I understood Anna's pain and genuinely cared about her. 
I find this particularly fascinating. How does a film make you care? I've certainly seen some big budget films in recent weeks that have failed spectacularly in this regard. 
Perhaps the answer lies within the writing and character development. Rachel Tunnard's script ensures that we sympathise with Anna, even during her more shameful moments.
In addition, it is hard not to identify with many aspects of her struggle. Who hasn't felt lost and alone in life?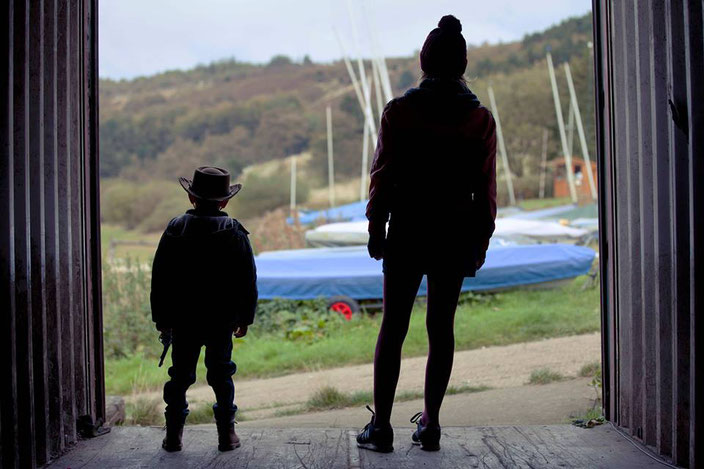 Since starting 500 Days Of Film, I have become increasingly aware of how difficult it is to get a film made.
Directors of million dollar blockbusters frequently bemoan the fact that their movies are a slog to produce. I can't imagine how tough it must be to create small, independent films such as Adult Life Skills. It must be so hard to remain true to the story that you want to tell.
In an interview with Stylist, Rachel Tunnard explains how she would go into meetings and be tempted with lots of cash to cast a better known, American actress instead of Jodie Whittaker.
Plus wouldn't it be better to cut out all that female friendship stuff and turn the story into a rom-com? And, while we're at it, shall we just make Anna a little more likeable?
Thankfully, Tunnard resisted all such temptations. Whittaker is perfect as Anna and all of the film's performances feel wonderfully authentic. As a result, the film is hitting home with audiences - word of mouth making up for its limited cinematic release.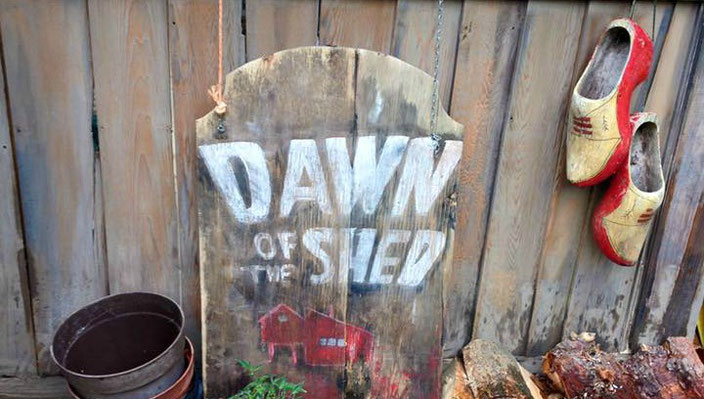 After watching Adult Life Skills, I tweeted how glad I was that films such as these can still get made. Tunnard replied: "I ate crackers for a year and couldn't afford to get my hair cut. Just saying #sacrifice".
When I responded that it must be wonderful to know that this sacrifice has been worth it (and that I hoped she had treated herself since), Tunnard tweeted that she is "still waiting to get rich sadly". 
Of course, Tunnard resisted going down the money route because she really cares about her story. I find myself caring about this film too - not just because it is hugely entertaining, but because I genuinely want it to succeed.
I want directors such as Tunnard to be given the freedom to make more films like these in the future - without having to live on crackers.
Random Observations
If you can't find Adult Life Skills at your local cinema, you can watch it via VOD.
Adult Life Skills started out as a Bafta and Bifa-nominated short film called Emotional Fusebox.
The film won the Nora Ephron Prize at this year's Tribeca Film Festival in New York. 
I just loved the soundtrack of Adult Life Skills. It certainly packs an emotional punch.
Have you seen Adult Life Skills? 
If you have, what did you think of this movie? I would love to know.
Why not leave me a comment in the box below?