500 Days Of Film Reviews A Bigger Splash Starring Tilda Swinton And Ralph Fiennes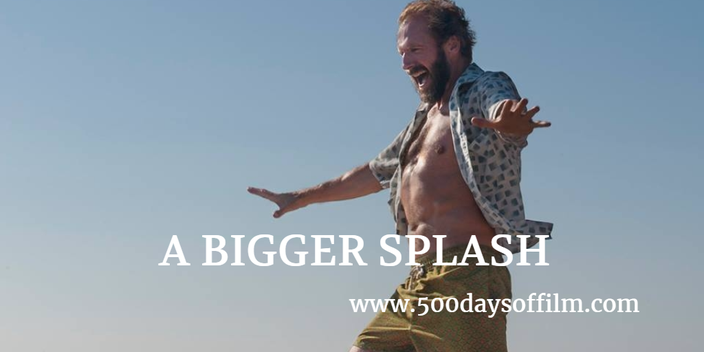 Rock legend, Marianne Lane (Tilda Swinton), is recuperating following vocal surgery on the volcanic island of Pantelleria with her partner, Paul (Matthias Schoenaerts). 
However, their peaceful existence is interrupted by the unexpected arrival of Marianne's record producer and old flame, Harry (Ralph Fiennes) and his daughter Penelope (Dakota Johnson).
Harry's hyperactive presence brings with it a whirlwind of nostalgia which unsettles Paul and tempts Marianne to revisit her past.   
As claustrophobia, jealousy and desire combine, tensions reach a dangerous boiling point.
Is It Any Good?
A Bigger Splash is director Luca Guadagnino's first English language movie. Working with Tilda Swinton once again (their fifth collaboration) his latest film is gorgeous, sensual and thoroughly entertaining.
Guadagnino wanted to make a film about desire. However, be warned, A Bigger Splash has a dark and twisted heart.
Swinton is as marvelous as ever. She is mute for the majority of the film, drawing on her experience in and love of silent cinema, but never leaving you in any doubt about the depth of her conflicted emotions. 
Indeed, hardly a word is said during the gorgeous opening scenes of A Bigger Splash. This only serves to make Harry's entrance that more jarring. 
Ralph Fiennes gives a fabulous and energetic performance as the iconoclast record producer. Attracted to this role having never portrayed anyone quite like Harry, Fiennes is joyously entertaining to watch - and don't get me started on his dancing. It really has to be seen to be believed (making me smile for days afterwards).   
Harry and his wantonly provocative daughter Penelope do more than bring the party to this rural Mediterranean villa. Their desire to unsettle, manipulate and seduce proves dangerous for all involved.
As tension builds and events from the past begin to rise to the surface we become aware that something terrible is about to happen.
A Bigger Splash could have ended after this inevitable denouement and yet Guadagnino keeps his camera rolling - capturing the aftermath and linking it with the wider issue of immigration.
While Marianne and Harry sample some (delicious looking) homemade ricotta cheese, we hear a television news report about the arrival, by boat, of a group of refugees. We hear of their relief at reaching their destination.   
However, later on in the film, we see the terrible reality of life for these immigrants - imprisoned and all too conveniently blamed for crimes they have not committed.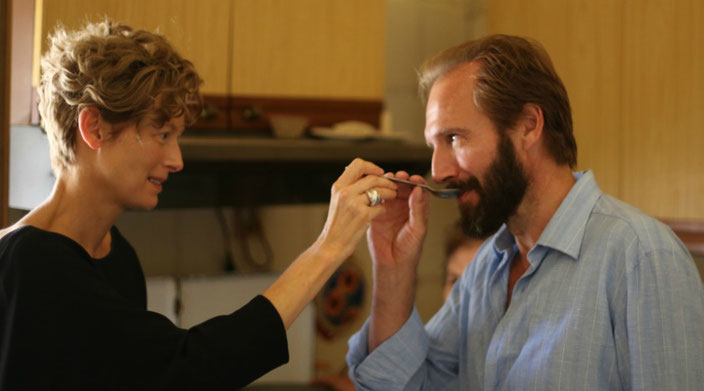 A Bigger Splash is a stunningly sensual film. Every scene features truly gorgeous light and immersive sound.  I could almost feel the Mediterranean heat radiating off the screen.
Once again, after his stunning 2009 film I Am Love, Guadagnino demonstrates a superb talent for filming food. You can almost taste it whilst watching.
A Bigger Splash is a cinematic feast for all the senses and a film that I would highly recommend.
Random Observations
A Bigger Splash is loosely inspired by the 1969 Italian-French film, La Piscine. 
I do feel that I should warn those viewers of a sensitive nature that you see quite a lot of the characters in this film. I'm talking, as the BBFC delicately puts it, about the scenes that feature "natural nudity in a setting where characters are sunbathing and swimming".  
Have you seen A Bigger Splash? 
If you have, what did you think of this film? Do let me know… leave me a comment in the box below.
Love it or hate it, let's talk about it!