As we head towards summer with its warm days and azure, cloudless skies, what better time to head into a darkened room and watch a movie?
Am I right?
Well, we all need to escape the heat for a couple of hours every now and then don't we? Also, for many of us, the summer months are really no guarantee of good weather.
That is why cinemas are bursting with a variety of films to tempt us inside this summer. 
And so, without further ado, here are the hottest summer movies to look out for this year!
May

X-Men: Apocalypse
Release Date: 18th May
Directed By: Bryan Singer
Starring: James McAvoy, Michael Fassbender and  Jennifer Lawrence
What's It All About?
Since the dawn of civilization, he was worshiped as a god. Apocalypse, the first and most powerful mutant from Marvel's X-Men universe, amassed the powers of many other mutants, becoming immortal and invincible. Upon awakening after thousands of years, he is disillusioned with the world as he finds it and recruits a team of powerful mutants, including a disheartened Magneto, to cleanse mankind and create a new world order, over which he will reign. As the fate of the Earth hangs in the balance, Raven with the help of Professor X must lead a team of young X-Men to stop their greatest nemesis and save mankind from complete destruction.

Sing Street
Release Date: 20th May
Directed By: John Carney
Starring: Ferdia Walsh-Peelo, Aidan Gillen and Maria Doyle Kennedy 
What's It All About?
Sing Street tells the story (set in 1980's Dublin) of a 14-year-old boy called Cosmo who must break free of a home strained by his parents' relationship and money troubles, deal with his drop-out older brother's antics, and survive a new public school where the kids are rough and the brothers are tougher.

Alice Through The Looking Glass
Release Date: 27th May
Directed By: James Bobin
Starring: Johnny Depp, Anne Hathaway, Helena Bonham Carter and Alan Rickman 
What's It All About?
Alice returns to the strange and magical world of Wonderland and travels back in time to try to save the Mad Hatter. 

Money Monster
Release Date: 27th May
Directed By: Jodie Foster
Starring: Julia Roberts, George Clooney and Jack O'Connell
What's It All About?
Financial TV host, Lee Gates, and his producer Patty, are put in an extreme situation when an irate investor who has lost everything forcefully takes over their studio. During a tense standoff broadcast to millions on live TV, Lee and Patty must work furiously against the clock to unravel the mystery behind a conspiracy at the heart of today's fast-paced, high-tech global markets.

Love And Friendship
Release Date: 27th May
Directed By: Whit Stillman
Starring: Kate Beckinsale, Chloë Sevigny, Xavier Samuel, Emma Greenwell, Justin Edwards, Tom Bennett, Morfydd Clark, Jemma Redgrave, James Fleet, Jenn Murray and Stephen Fry
What's It All About?
Love & Friendship is an adaptation of Jane Austen's novella Lady Susan. Set in the 1790s, the film sees beautiful young widow, Lady Susan Vernon, arrive at Churchill, the estate of her in-laws, to wait out the colourful rumours about her dalliances that are circulating through polite society. While there, she decides to secure a husband for herself and for her daughter, Frederica.

Warcraft: The Beginning
Release Date: 30th May
Directed By: Duncan Jones
Starring: Travis Fimmel, Ben Foster and Paula Patton
What's It All About?
The peaceful realm of azeroth stands on the brink of war as its civilization faces a fearsome race of invaders: orc warriors fleeing their dying home to colonize another. As a portal opens to connect the two worlds, one army faces destruction and the other faces extinction. From opposing sides, two heroes are set on a collision course that will decide the fate of their family, their people and their home. 
June

Me Before You
Release Date: 3rd June
Directed By: Thea Sharrock
Starring: Emilia Clarke, Sam Claflin and Jenna Coleman 
What's It All About?
Based on the bestselling novel by Jojo Moyes, Me Before You tells the story of Louisa "Lou" Clark who goes from one job to another in order to help her family make ends meet. Her life changes forever when she takes a job as a caregiver and companion for Will Traynor, a wealthy young banker who became wheelchair bound following a tragic accident.

The Nice  Guys
Release Date: 3rd June
Directed By: Shane Black
Starring: Russell Crow and Ryan Gosling
What's It All About?
The Nice Guys takes place in 1970s Los Angeles. Down-on-his-luck private eye Holland March and hired enforcer Jackson Healy must work together to solve the case of a missing girl and the seemingly unrelated death of a porn star. During their investigation, they uncover a shocking conspiracy that reaches up to the highest circles of power.

The Conjuring 2
Release Date: 17th June
Directed By: James Wan
Starring: Vera Farmiga, Patrick Wilson and Franka Potente  
What's It All About?
In one of their most terrifying paranormal investigations, renowned demonologists, Ed and Lorraine Warren, travel to north London to help a single mother raising four children alone in a house plagued by malicious spirits. (Click here for my review of The Conjuring)

Elvis & Nixon
Release Date: 24th June
Directed By: Liza Johnson
Starring: Michael Shannon, Kevin Spacey and Alex Pettyfer  
What's It All About?
On a December morning in 1970, Elvis Presley showed up on the lawn of the White House to request a meeting with the most powerful man in the world, President Nixon. This film tells the untold story behind this revealing, yet humorous moment in the Oval Office one forever immortalized in the most requested photograph in the National Archives.

Independence Day: Resurgence 
Release Date: 24th June
Directed By: Roland Emmerich
Starring: Maika Monroe, Joey King, Jeff Goldblum, Charlotte Gainsbourg, Bill Pullman and Liam Hemsworth 
What's It All About?
The nations of Earth have collaborated on an immense defense program using recovered alien technology to protect the planet. However, nothing can prepare the human race for the aliens' advanced and unprecedented force. Only the ingenuity of a few brave men and women can bring the world back from the brink of extinction.

The Secret Life Of Pets
Release Date: 24th June
Directed By: Chris Renaud and Yarrow Cheney
Starring: Ellie Kemper, Lake Bell and Jenny Slate 
What's It All About?
A cute animated comedy about what our pets do when we are away from home.
July

Absolutely Fabulous The Movie
Release Date: 1st July
Directed By: Mandie Fletcher
Starring: Jennifer Saunders, Gwendoline Christie, Cara Delevingne and Joanna Lumley
What's It All About?
Edina Monsoon and Patsy Stone are living the high life in London. However, when they accidentally push Kate Moss into the river Thames, Eddy and Patsy become entangled in a media storm surrounding the supermodel's untimely demise. Penniless, they flee to the French Riviera where they hatch a plan to make their escape permanent.

The Legend Of Tarzan
Release Date: 8th July
Directed By: David Yates
Starring: Margot Robbie, Alexander Skarsgård, Christoph Waltz and Samuel L. Jackson 
What's It All About?
It has been years since the man once known as Tarzan left the jungles of Africa behind for a gentrified life as John Clayton III, Lord Greystoke, with his beloved wife, Jane at his side. Now, he has been invited back to the Congo to serve as a trade emissary of Parliament, unaware that he is a pawn in a deadly convergence of greed and revenge. But those behind the murderous plot have no idea what they are about to unleash.

Ghostbusters
Release Date: 15th July
Directed By: Paul Feig
Starring: Melissa McCarthy, Kristen Wiig and Kate McKinnon
What's It All About?
Ghostbusters makes its return this summer, rebooted with a cast of new characters. Thirty years after the beloved original franchise took the world by storm, director Paul Feig brings a fresh take on the classic supernatural comedy.
The BFG
Release Date: 22nd July
Directed By: Steven Spielberg
Starring: Rebecca Hall, Bill Hader and Mark Rylance 
What's It All About?
Based on the beloved children's classic by Roald Dahl, The BFG tells the story of a sweet orphan called Sophie and the kind giant who befriends her.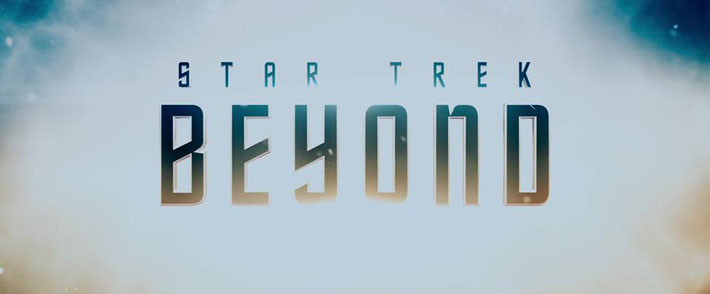 Star Trek Beyond
Release Date: 22nd July
Directed By: Justin Lin
Starring:  Idris Elba, Zoe Saldana and Chris Pine
What's It All About?
When the USS Enterprise is nearly destroyed on a remote planet, Captain Kirk and his crew must work together to find a way home.

Finding Dory
Release Date: 29th July
Directed By: Andrew Stanton and Angus MacLane
Starring: Ellen DeGeneres, Albert Brooks and Idris Elba
What's It All About?
Finding Dory reunites everyone's favorite forgetful blue tang, Dory, with her friends Nemo and Marlin on a search for answers about her past. What can she remember? Who are her parents? And where did she learn to speak Whale? 

Jason Bourne
Release Date: 29th July
Directed By: Paul Greengrass
Starring: Matt Damon, Julia Stiles, Alicia Vikander, Vincent Cassel and Tommy Lee Jones
What's It All About?
Matt Damon returns to our screens once more as Jason Bourne. In this latest installment in the franchise, the CIA's most lethal former operative is drawn out of the shadows.
August

Suicide Squad
Release Date: 5th August
Directed By: David Ayer 
Starring: Will Smith, Jared Leto, Margot Robbie, Viola Davies, Ben Affleck, Cara Delevingne and Scott Eastwood
What's It All About?
Assemble a team of the world's most dangerous, incarcerated Super Villains, provide them with the most powerful arsenal at the government's disposal, and send them off on a mission to defeat an enigmatic, insuperable entity.  What could possibly go wrong?

Pete's Dragon
Release Date: 12th August
Directed By: David Lowery
Starring: Bryce Dallas Howard, Robert Redford and Wes Bentley 
What's It All About?
This Disney film features a story about an orphaned boy named Pete who is discovered after spending six years lost in the forest. Thankfully, he wasn't there alone - he had his best friend Elliott with him. However, Elliott happens to be a dragon.

The Shallows
Release Date: 12th August
Directed By: Jaume Collet-Serra
Starring: Blake Lively, Óscar Jaenada and Brett Cullen 
What's It All About?
When Nancy is attacked by a great white shark while surfing alone, she is stranded just a short distance from shore. Though she is only 200 yards from her survival, getting there proves the ultimate contest of wills.

Swallows And Amazons
Release Date: 19th August
Directed By: Philippa Lowthorpe
Starring: Rafe Spall, Andrew Scott, Kelly Macdonald and Dane Hughes
What's It All About?
Swallows And Amazons follows four children dreaming of escape from the tedium of a summer holiday in the Lake District with their mother. When finally given permission to camp on their own on a remote island in the middle of a vast lake, they are overjoyed. But when they get there they discover they may not be alone. As a desperate battle for ownership of the island ensues, the real dangers of an adult world on the brink of war encroach on their paradise in the form of a mysterious pair of Russian spies hot on the tail of the enigmatic Jim Turner. As the sleepy British summer is turned on its head, the children must learn skills of survival, responsibility, and the all-important value of friendship

Ben-Hur
Release Date: 26th August
Directed By: Timur Bekmambetov
Starring: Jack Huston, Morgan Freeman, Nazanin Boniadi and Haluk Bilginer
What's It All About?
Judah Ben-Hur is a prince falsely accused of treason by his adopted brother Messala, an officer in the Roman army. Stripped of his title, separated from his family and the woman he loves, Judah is forced into slavery. After years at sea, Judah returns to his homeland to seek revenge.
What Film Are You Looking Forward To?
Looking at this list, the films I am most excited about are The BFG, Elvis & Nixon, Sing Street, Money Monster, Finding Dory, Jason Bourne and Independence Day: Resurgence. 
What films are you most excited to watch over the summer?
Do let me know by leaving me a comment in the box below!