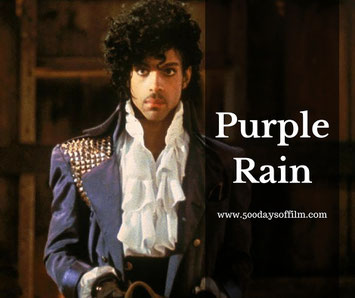 500 Days Of Film Reviews Purple Rain And Remembers A Legend In Music
I had to read the news three times to believe it. Prince is dead.
How could a man so talented, whose music has touched so many, be gone? 
I, like so many millions of others, have enjoyed Prince's music for most of my life. I couldn't name a favourite track - I love them all. 
In the aftermath of the terrible news, I felt the need to revisit some classic Prince performances. As a result, I decided to watch Purple Rain. 
What's It About?
Purple Rain is a 1984 rock music drama, directed by Albert Magnoli. It was Prince's film debut. The film was designed to be a vehicle to showcase his extraordinary talent and charisma. 
Purple Rain tells the story of 'the Kid' (Prince), a talented yet deeply troubled singer in Minneapolis. The Kid performs a regular set at a popular club with his band, The Revolution and uses music to escape from his problems at home. He has a violent and abusive father (played by Clarence Williams III).
Emotionally damaged, the Kid has become arrogant and selfish. He refuses to listen to the music created by members of his band and appears unable to treat anyone with respect - even his new girlfriend Appollonia (Appollonia Kotero). He is cruel and abusive and, eventually, pushes her into the arms of his great rival, Morris Day.
It takes a tragedy to wake the Kid up and make him see the error of his ways.
Is It Any Good?
Watching Purple Rain once again, I am very aware of this film's flaws. The acting is shaky, the plot incoherent at times and the film's treatment of women is pretty appalling.
However, Purple Rain is worth watching because of Prince. His incredible charisma electrifies every scene and I couldn't wait for him to perform another song on stage. Prince composed all of the film's music and won the Academy Award for Best Music, Original Song Score.
Ultimately, I could watch the start and the end of this film over and over again. Let's Go Crazy is brilliant at the start, Purple Rain is (of course) phenomenal and the last couple of songs in the movie are amazing and so full of energy and life. It's impossible to take your eyes off of Prince's performance.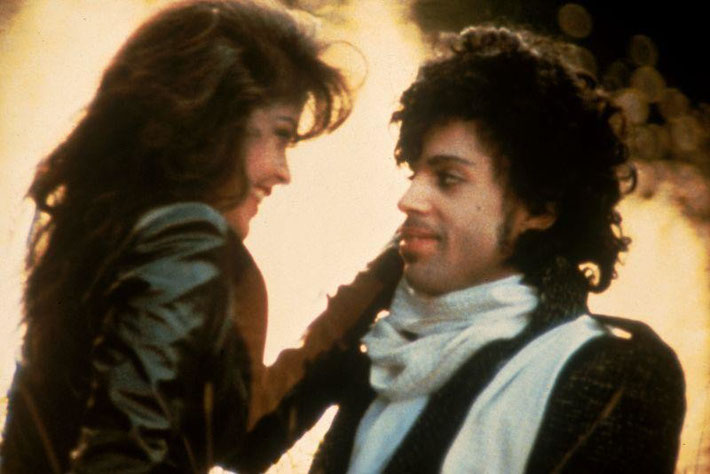 At the time of writing, I do not know why or how Prince died. Of course, I've heard the rumours but whatever the cause, we have lost a true musical genius. 
Prince Rogers Nelson
1958-2016
RIP