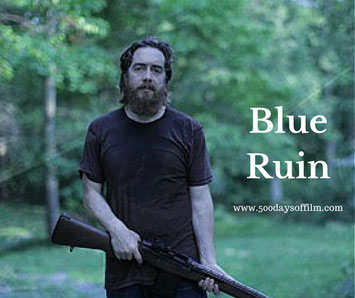 500 Days Of Film Reviews Blue Ruin And Finds A Deeply Suspenseful, Darkly Comic Thriller
Dwight Evans is a mysterious, homeless outsider - living life in his car on the very margins of society. 
However, a piece of devastating news prompts him to carry out a violent act of vengeance.
Too late, he realises that, perhaps, he isn't the most adept of assassins.
As a result, Dwight has to engage in a brutal fight for his own survival and that of his estranged family.
Is It Any Good?
I really enjoyed Blue Ruin. This is a tense, compact (only 88 minutes long) darkly comic and brutally violent thriller. 
Director, Jeremy Saulnier, starts his movie with the traditional thriller trope of home invasion. We see Dwight relaxing in the bath when he hears a noise downstairs. How many times have we seen this happen?
However, the intruder is not the person coming in the front door… it is the person in the bath.
The concept of home invasion and protection runs throughout Blue Ruin. It plays perfectly with the film's other key theme - that of violence begetting violence.  
Macon Blair is brilliant as Dwight. His is almost a silent performance. We are left to pick up clues to understand what has happened to him. However, we know from his situation at the beginning of the film that whatever has happened must have been bad - very bad.
Dwight is an unlikely action hero. He has to learn how to protect himself and his family. This violent way of life does not come naturally. He is in over his head - making Blue Ruin feel full of tension and suspense.
However, Dwight's ineptitude also makes for much of the (dark) comedy in Blue Ruin. For example, the scenes featuring Dwight and his old school friend, Ben (played by Devin Ratray), are brilliantly funny. 
When violence erupts in Blue Ruin, it is shockingly brutal. This is an intense film that certainly doesn't pull its punches.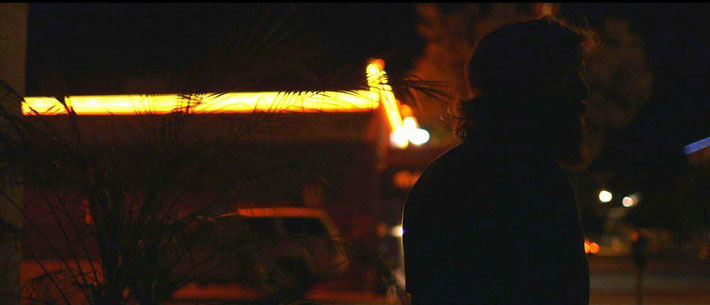 Random Observations
Have you seen Blue Ruin? If so, what did you think of this film?  
Do feel free to let me know… you can leave me a comment in the box below!