500 Days Of Film Reviews Tense Thriller Prisoners Starring Hugh Jackman and Jake Gyllenhaal
Keller Dover (Hugh Jackman) is living every parent's worst nightmare. 
His six-year old daughter Anna and her young friend Joy are missing. 
As the minutes turn to hours, hours to days, Keller starts to panic.
Frustrated at the police investigation led by Detective Loki (Jake Gyllenhaal), he decides to take matters into his own hands.
However, as violence begets violence, Dover risks crossing a terrible line and losing himself in the process.
Is It Any Good?
Prisoners should really come with a health warning. The tension in this film builds from the start and only squeezes its grip as the story proceeds. 
The atmosphere of panic and terror is palpable - largely thanks to Hugh Jackman's superb performance. I really believed in Keller Dover and his anguish is often tough to watch.
Jackman also made me feel Keller's desperate need for action. I felt increasingly desperate right alongside him.
While identifying with Keller's pain, Prisoners also asks its audience to view the case through the eyes of police detective Loki. Jake Gyllenhaal is typically brilliant in this role. He begins his investigation as a detached professional -  using the same police phrases that he has uttered many times before.
However, the case becomes increasingly personal and Loki's desperation starts to mirror that of Keller Dover.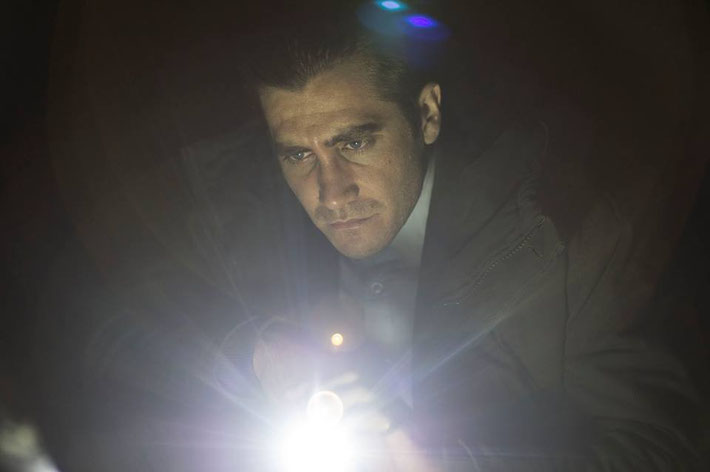 Prisoners raises some fascinating questions - how far would you go to protect a loved one? What would you do in Keller's shoes? Is violence ever acceptable? Just where is the line between good and evil? 
It is hard not to sympathise with Dover - even amid all of the violence (which is often pretty brutal). His daughter has been taken and time is running out. But does this situation absolve him of his actions? How can he be sure that he has the right culprit?
All of these questions make for a brilliant, twisty thriller. While, the second half of the film loses some of the emotional power of the first, Prisoners is edge of the seat gripping from start to finish. You have been warned...  
Random Observations
Denis Villeneuve recently directed the superb 'war on drugs' film Sicario - click here to read my review of Sicario.
When I started Prisoners, I realised just how much good faith I have in both Gyllenhaal and Jackman. It was great to see Jackman give a brilliant performance in this gripping thriller… much needed after the dreadful Pan.
I really enjoyed Terrence Howard and Viola Davis in this film. They play Joy's parents and both give compelling, nuanced performances.
Really, what kind of name is Keller Dover…?
Have you seen Prisoners? What did you think about this film?
I would love to know. Leave me a comment in the box below!