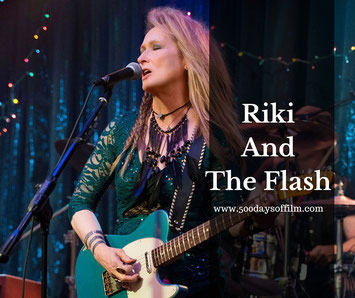 500 Days Of Film Reviews A Rocking Meryl Streep In Riki And The Flash
Riki Rendazzo (Meryl Streep) is a hard-rocking singer and guitarist with a band called The Flash. 
Music is her passion and her dream but it has also demanded many sacrifices and, these days, barely pays the bills.
When her ex-husband Pete (Kevin Kline) calls to tell her that their daughter Julie (Mamie Gummer) is in trouble, Riki gets straight on a plane and heads back into a world where she has music of a different sort to face.
Is It Any Good?
Riki And The Flash is an entertaining and enjoyable film featuring yet another impressive performance by the acting powerhouse that is Meryl Streep. Honestly, does this woman ever put a foot wrong?
It must be hard to walk in her shadow but, in this movie, Riki's daughter Julie is played by Streep's real life daughter Mamie Gummer. I have to admit a certain thrill in seeing them onscreen together. 
Gummer more than holds her own. I would actually go a step further and argue that she steals every scene as Julie - no easy feat when you consider the company that she keeps in this movie.
The performances in Riki And The Flash elevate this film above your average emotional journey to redemption fare. So too does the script by Juno's Diablo Cody. Interesting questions are asked about parental absence, maternal guilt and the impact of divorce.
It helps that this film was directed by Jonathan Demme - no stranger to making music fueled films. For example, Demme directed the documentary Neil Young: Heart Of Gold and is currently working on a new Justin Timberlake concert film.
Demme's credentials ensure that the film feels authentic - particularly in the scenes where Riki performs live with The Flash. The musicians look like they have been playing together for years and they are great fun to watch.
However, the band are not overly polished - they have the world weary, rough edges that you would expect from a talented band that has had to work hard for every single dollar.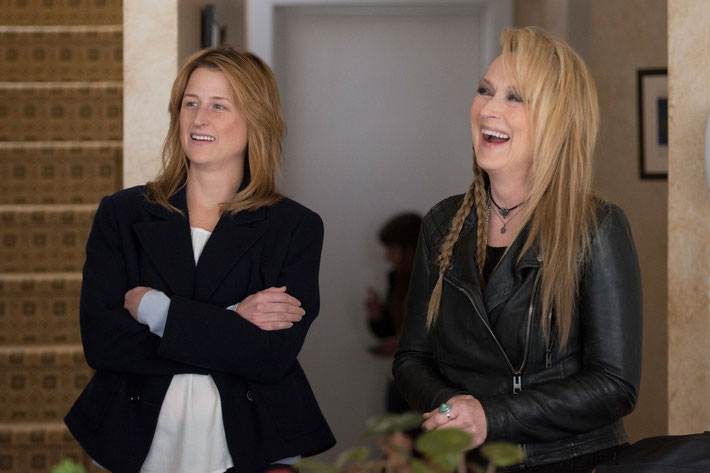 While there is much fun to be had in watching Riki And The Flash (the situational comedy is very funny and well observed), this film is also incredibly poignant.
There are really tender scenes between Riki and her lead guitarist boyfriend Greg (Rick Springfield), between Riki and Pete and also between Riki and her Pete's wife Maureen (Audra McDonald).
These scenes make Riki And The Flash feel both satisfying and uplifting. Add in the rocking music and you have a very entertaining film indeed.
Random Observations
Meryl Streep spent six months learning the guitar in preparation for this film. At one point, she got some tips from guitar legend Neil Young himself.
Riki's boyfriend Greg is played by Australian actor and musician Rick Springfield who famously wished that he had Jessie's Girl.
Have you seen Riki And The Flash? If so, what did you think about this film?
Do let me know what you thought by leaving me a comment in the box below!