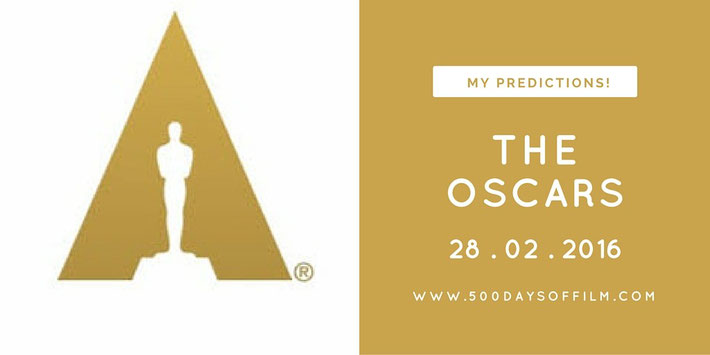 The 2016 Academy Awards, hosted this year by Chris Rock, take place on Sunday 28th February! Taking account of time differences etc, just how can film fans in the UK watch the Oscars?
Presenters and nominees will begin their walk down the red carpet at 7pm local time and the ceremony itself is due to start at 8.30pm. For UK viewers, this means that the red carpet starts at midnight and the event at 1.30am.
If you want to watch the Oscars live in the UK (the awards are being broadcast by ABC in the US), you can do so via Sky's dedicated Oscars channel (live until 6th March). Hosted by Alex Zane and featuring a panel of film critics. You can also watch via your NowTV subscription.
If you do not fancy watching the Oscars on television, you can always catch the winners on social media. The Academy has its own Twitter account (@Oscars_Live) and many film websites and critics will be staying up and live tweeting the results.
Alternatively, of course, you can tuck yourself up, have a good night's sleep and wait for my Oscar's recap post tomorrow morning :)
Oscars 2016 - My Predictions
Best Picture: The Revenant
Best Director: Alejandro G Iñárritu – The Revenant
Best Actress: Brie Larson – Room
Best Actor: Leonardo DiCaprio – The Revenant
Best Supporting Actress: Kate Winslet – Steve Jobs
Best Supporting Actor: Sylvester Stallone – Creed
Best Animation: Inside Out
Best Cinematography: The Revenant
Best Documentary Feature: Cartel Land
Best Original Screenplay: Spotlight
Best Adapted Screenplay: The Big Short
Best Film Editing: Mad Max: Fury Road
Best Visual Effects: Star Wars The Force Awakens
Best Production Design: Mad Max: Fury Road
Best Costume Design: Cinderella
Best Original Song: Writings On The Wall - Spectre
Best Original Score: The Hateful 8
Best Foreign Language Film: Son Of Saul
Best Sound Editing: Mad Max: Fury Road
Best Animated Short Film: World Of Tomorrow
Best Live Action Short Film: Day One
Best Sound Mixing: Mad Max: Fury Road
Best Make-Up And Hair: Mad Max: Fury Road
Documentary - Short Subject: A Girl In The River: The Price Of Forgiveness
#OscarsSoWhite... Should We Watch?
The Oscars have had a controversial few months. I can only hope that the outcry over the lack of diversity prompts real change at the Academy and in the film industry as a whole. This is not just an Oscar issue after all.
It is always worth while to review rules and procedures to ensure that the very best talent - regardless of that person's colour, gender, sexual orientation physical or mental ability - is recognised and rewarded.
Meanwhile, I have found that the more films I watch, the less relevant awards ceremonies are to my movie viewing. I do tend to find my own way these days.
However, I also enjoy any event that celebrates a superb year in the film industry and so I will be watching and reporting on the Awards.
And, once the Oscars are over for another year, I will be keeping an eye on the diversity issue... you have a whole year to get  your house in order Academy...
What Do You Think?
Having made my predictions for the 2016 Academy Awards (note: these are the winners that I think the Academy might choose not my own personal favourites!), we'll see just how many winners I get correct. 
More importantly, what do you think? Do you agree with me or disagree?
Whatever the case, I'd love to know... leave me your thoughts in the comments box below!