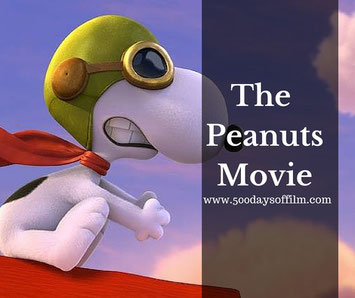 500 Days of Film Reviews The Peanuts Movie And Finds A Sweet Yet Flawed Animation
There's a new girl in school and Charlie Brown is determined to impress her.
He no longer wants to be viewed as a loser - he wants a chance to win.
However, as was ever the case, and despite the best efforts of Charlie's best pooch pal, Snoopy, things do not go to plan.
Is It Any Good?
I saw The Peanuts Movie on Christmas Eve - apologies for the late review. 
However, my point is that if I had to pick a day of the year when I am most willing to suspend disbelief and go with a movie Christmas Eve is it. I go into a movie on Christmas Eve just wanting to love it - no matter what. 
And I have been more than rewarded over the past few years. For example, I have watched Frozen and Paddington and have just loved the experience of becoming a big kid again at Christmas. 
So back to The Peanuts Movie. I have long enjoyed the stories of Charlie Brown and the Peanuts gang. So I really wanted to like this new movie. Unfortunately, while it looked good and was pretty sweet, I did not enjoy The Peanuts Movie.
I just didn't engage with the film and found my mind wandering onto other things. 
I also didn't find Charlie Brown's antics particularly funny - nor did I enjoy Snoopy's adventures with the Red Barron.   
I feel bad about criticising such an iconic character and a family friendly film to boot but I have seen so many wonderful animated movies recently and I now hold this genre to a extremely high standard.
Sorry Charlie Brown… you just didn't win me over this time.
Random Observations
Have you seen The Peanuts Movie?
What did you think? Do let me know by leaving a comment in the box below!