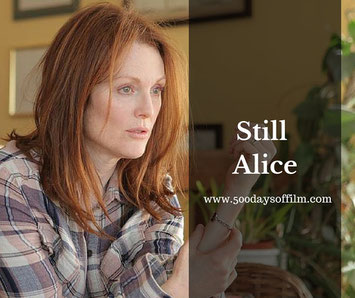 500 Days Of Film Reviews Still Alice And Finds A Moving And Important Story About Alzheimer's Disease
Alice (Julianne Moore) is a highly respected linguistics professor. Happily married to John (Alec Baldwin) with three grown children, she thrives on her work.
And then everything changes.
Alice is diagnosed with early onset Alzheimer's Disease.
This, of course, is a disease for which there is no cure. A disease that will slowly strip her of everything that she holds dear. 
Is It Any Good?
I read Lisa Genova's moving novel, Still Alice, about a year ago. I really enjoyed the book and felt that it had an incredibly important tale to tell. However, the story also absolutely terrified me. 
I am sure that most of us have been touched by a dementia-related illness like Alzheimer's in some way. It is a terribly, terribly cruel disease. 
There is no cure (yet) for Alzheimer's and, as a result, we know from the start of both the book and the movie that there is no happy ending in store for Alice.
So why would we want to watch such a film as Still Alice? Having read the book on which the film is based, I have to admit feeling rather reluctant to watch what I knew would be a deeply upsetting and emotional movie.
I guess this is why it has taken me so long to watch Still Alice. However, I am now so glad that I have seen this film. It is a stunning movie - one that I would wholeheartedly recommend.
Now, I am not here to tell you that Still Alice is an easy watch - it will make you cry. It will make you feel desperately for all those people like Alice who have been diagnosed with Alzheimer's Disease.
However, Still Alice is also an important and inspirational film - it gives us a rare first person glimpse of what it is like to live with this disease. 
For this is a film that wants to raise awareness of and educate us about a disease that needs our attention. It wants us to face this illness so that we can move towards a cure and so that we are able to understand what it is like to struggle with Alzheimer's.
The point is that, despite everything that her illness has taken away, Alice is still Alice. Even as the disease takes hold, she still has good days when she can find her way back to herself and her family. Even after she has lost so much, she doesn't feel finished with life.
Still Alice is all about Julianne Moore's performance. She is on screen for almost all of the film - often in extreme close up. Moore is absolutely superb. She is powerful and authentic throughout. 
Moore resists all urges to overact in her role. Hers is a calm and still performance. Alice is incredibly strong, incredibly brave. And this makes the few occasions when she does break down even more powerful - we feel every ounce of her grief, of her anger, her fear and her despair.
Moore gives a stunning performance and I believe that she thoroughly deserved her Oscar.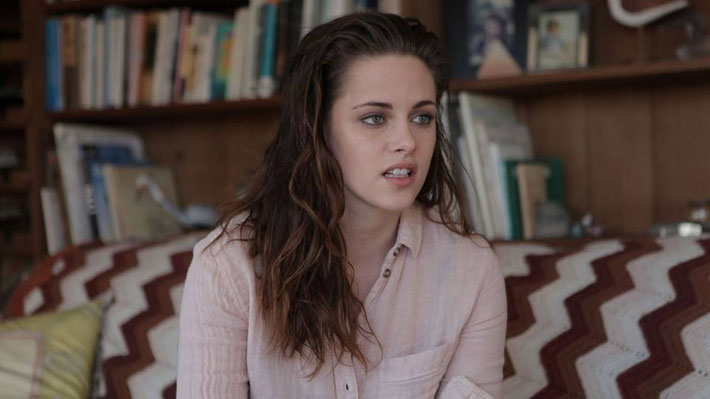 Still Alice features a powerful supporting cast. Alec Baldwin is fantastic as a husband who refuses to accept that nothing can be done to save his wife and who then struggles to accept the limitations of their future as a couple. 
Meanwhile, Kristen Stewart is brilliant as Alice's daughter, Lydia. Her relationship with her mother is compelling and incredibly moving.
Still Alice may not be an easy film to watch but it is well worth your heartache.
This is an important and inspiring story told superbly well - a movie that will stay with you and rightfully so.
Random Observations
Have you seen Still Alice? If so what did you think of this film?
Let me know in the comments section below!