500 Days Of Film Reviews Fight Drama, Warrior, Starring Tom Hardy, Joel Edgerton And Nick Nolte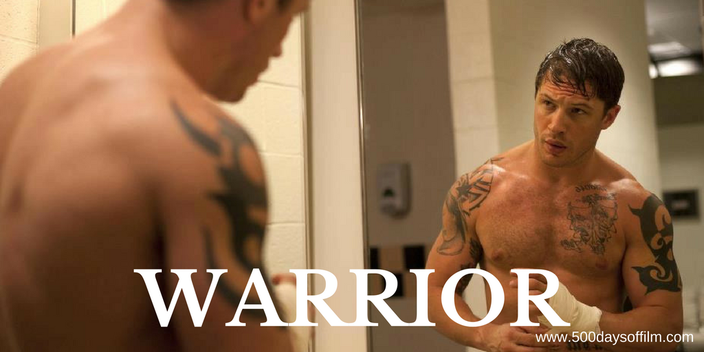 When his emotionally damaged son Tommy (Tom Hardy) returns home, recovering alcoholic Paddy Conlon (Nick Nolte) hopes for a reunion. However, Tommy is not interested in a fresh start - all he wants is for his father to help him train for Sparta, a major mixed martial arts tournament. 
Meanwhile, Paddy has another estranged son, Brendan (Joel Edgerton). Brendan is a physics teacher. After paying his daughter's medical bills, he is serious financial trouble and is about to lose his family home. Brendan decides that he too will compete in the Sparta tournament - hoping that the prize money will solve all of this money worries.
Thus the stage is set for some major cage fighting action - one that will either make or break the Conlon family.
Is It Any Good?
I love Warrior. It is one of those films that (no matter how many times I watch it) grips me from the start, makes me cry and then leaves me on a high at the end.
This is film is just really enjoyable - particularly if you like watching two men knock seven bells out of each other. 
Boxing movies often follow a similar path and Warrior is no different. You can tell pretty early on what is going to happen at the end of this movie. However, this film is so enjoyable to watch that any flaws within the narrative or script are easily forgiven.
What raises Warrior above some other films in this genre is its powerful central performances. Joel Edgerton is superb. He is so engaging - you are meant to root for him as the underdog and you absolutely want to do just that. 
Meanwhile, Tom Hardy is brilliant as Tommy. He looks incredible - an enormous amount of training must have gone into his preparation for this role. However, it is his posture and the numbness in his eyes that pulls us into his story.
And who can resist the mere presence of Nick Nolte? He is just great in this film and his line delivery is in a class of its own. Genius.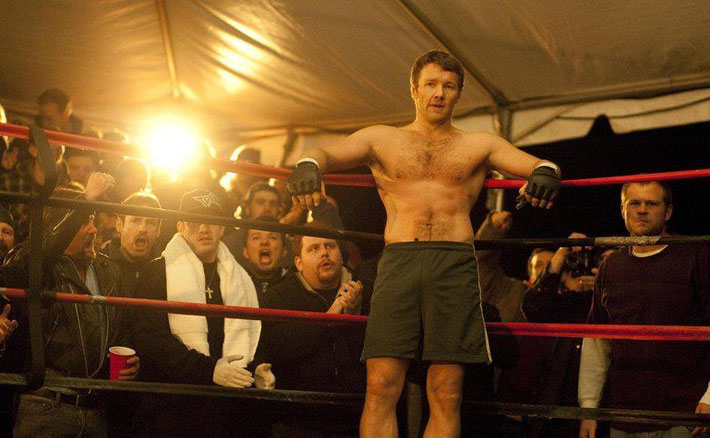 Interspersed with the fights scenes are a number of audience/family member reaction shots. Yes, you could say that these are a little cheesy but, really, what is wrong with that?
Director, Gavin O'Connor certainly knows just how to draw his audience into the story. I always find great satisfaction in watching the knockout blows (from Tommy) alongside the fun of watching an underdog (Brendan) come into his own. I find myself rooting for both brothers even though I know what will happen in the end.
Warrior is an extremely enjoyable film, one that always moves me to tears and leaves me with a rousing does of feel good.
Random Observations
Warrior was rated 12A by the BBFC on its cinematic release. However, the DVD has been rated 15 because of the content of some of the extras.
Have you see Warrior? If so, I would love to know what you thought of this film. Leave me a comment in the box below :)