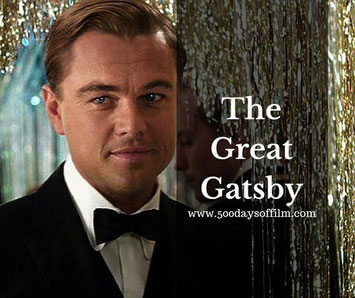 500 Days Of Film Reviews The Great Gatsby And Finds A Dizzying Version Of A Classic Story 
Nick (Tobey Maguire) is an aspiring writer who, on coming to 1920s New York, meets and becomes fascinated by his new neighbour - the mysterious Jay Gatsby (Leonardo DiCaprio). 
At first seduced by the vast wealth and excess on display in this new world, Nick soon discovers that all is not what it seems, all that glitters is not, indeed, gold.
First, some context - I love F Scott Fitzgerald's book. For me, it is a perfect story that rewards after every reading. I also love the 1974 film with Robert Redford as Jay Gatsby. 
I have also enjoyed many of director Baz Luhrmann's films - movies like Romeo & Juliet and Moulin Rouge. Luhrmann certainly has a distinct visual style. In many of his films things can often seem too bright and move too fast.
His version of The Great Gatsby is no different. If anything, Luhrmann takes his signature style and ramps it up to the max.
This is my second viewing of Luhrmann's The Great Gatsby. I first watched it at the cinema in 3D. This was not by choice. It was just the only screening that I could make. 
As I took my seat and donned my glasses, I felt both curious about what the director would bring to this story and also worried that stereoscopy would make the whole film feel, well, a bit gimmicky.
I did enjoy The Great Gatsby. The scenery and costumes are stunning - it really is quite something to behold. Meanwhile, the film's impressive cast all turn in great performances.  
What I was hoping for, however, was to have the same emotional reaction as I get from the 1974 Redford version. Somehow, I didn't get this reaction. It is hard for me to put my finger on exactly why - I think, perhaps, the style of the film gets in the way of the story.
For me, this Gatsby felt too much - it moves too fast, the colours are too bright and everything feels too loud. The camera races and swoops around and in all of the glitzy dizziness I just couldn't connect with the characters. I couldn't sense their heartbreak.
When I watched this film again this week, (in 2D this time) I wondered if my experience would change. In some ways, I enjoyed it more in 2D but the problems I had with it remained.
I think I'll stick with the 1974 version for the time being.
Random Observations
Have you seen The Great Gatsby on film?
What is your favourite version?
Do let me know in the comments section below.