No matter what the film, a visit to the cinema is always a special event. 
However, as bigger and better home cinema screens become available, cinemas are having to do more to tempt us to visit. And I think that is a good thing. I hope that it forces companies to give us more choice better customer care.
Meanwhile, new businesses are springing up to offer us their own brand of innovative cinema experience.
Here are 14 special places to watch movies:
14 Special Places To Watch Movies
1. The Nomad Cinema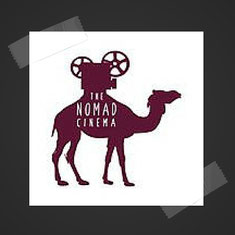 About: The Nomad is an outdoor cinema that pops up at a range of beautiful, unique and intriguing screening locations. It aims to create a special, festival atmosphere with catering and goodie bags.
The cinema is run by volunteers and 100% of its profits go to The Sustainability Institute - an environmental and educational charity in South Africa. 
Cost: £10-£25
Location: Across London and beyond. Indoor and outdoor.
Website: www.whereisthenomad.com

2. Rooftop Film Club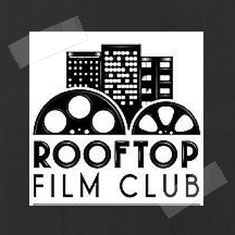 About: Rooftop Film Club offers classic, cult and new film releases on London's finest rooftops. You can enjoy food and drink while watching your favourite films (wearing high quality wireless headphones).
In the event of rain, Rooftop Film Club offers its audience free waterproof ponchos! 
The season lasts until the end of September.  

Cost: (2016 ticket prices tbc.)
Location: A selection of London rooftops.
Website: www.rooftopfilmclub.com
3. Underground Film Club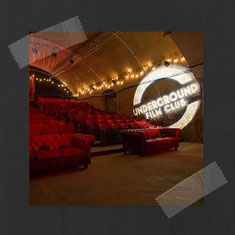 About: During the winter months, Rooftop Film Club moves its cinema events inside... and underground.
The venue - with its atmospheric labyrinth of Victoria brickwork and theatre style seats - screens a mix of films five nights a week from the beginning of November.
Underground Film Club also offers food and drinks based around a movie theme.  

Cost: £10-15
Location: Vaults Of Waterloo Station
Website: www.undergroundfilmclub.com
4. The Luna Cinema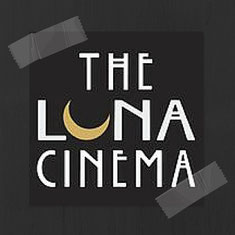 About: The Luna Cinema organises a season of open air cinema events.
The company selects incredible venues each summer (no films are screened in the winter months) such as Kensington Palace, Hampton Court Palace and Cardiff Castle.
Films include crowd pleasing classics such as Back To The Future and new releases such as Pixar's Inside Out.

Cost: (2016 film season ticket prices tbc)
Location: 23 venues across the UK
Website: www.thelunacinema.com

5. Backyard Cinema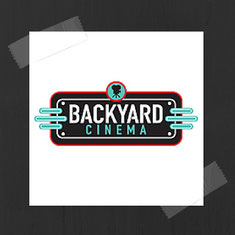 About: The Backyard Cinema was born after its creators had an underwhelming trip to the movies. What started as a homemade cinema, has grown to include a variety of immersive, unusual and interesting locations - both indoors and outdoors. Each event is designed to make the experience of cinema more intimate and personal and, ultimately, more enjoyable. Films include well known classics and themed nights.

Cost: £8-£99 (and a variety of packages in between).
Location: Venues around London 
Website: www.backyardcinema.co.uk
6. Pop Up Screens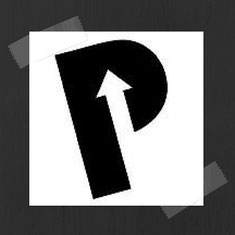 About: Pop Up Screens is, as its title suggests, a pop up cinema. In the summer, it offers outdoor movie screenings and, in the winter, the cinema moves indoors. There is a full bar at all events. In winter, for example, you can buy mulled wine, festive hot chocolate, brownies and popcorn.
Screenings include classic films and themed nights based around events such as Christmas and Halloween.
Cost: £10-£20
Location: Notting Hill and lots of venues in London.
Website:  www.popupscreens.co.uk

7. Feed Me Films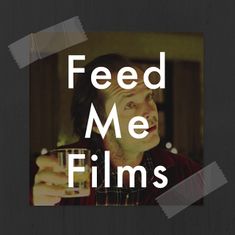 About: Feed Me Films use food and drink to bring their audiences closer to the films they love. The menus are linked to each film that is being screened.  For example, adrenaline shots to drink while watching Pulp Fiction, a chocolate strawberry breakfast to enjoy while watching Pretty Woman or pizza and an edible bowling desert to consume while watching The Big Lebowski at a Bowling Alley.
Cost: £40 approx (ticket prices includes food and drinks)
Location: London
Website: feedmefilms.co
8. Edible Cinema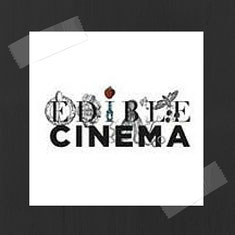 About: Edible Cinema guests are supplied with a tray of numbered mystery boxes containing a bite-sized tasting menu tailored to specific moments in the film. You know when to eat or drink via a screen-side light box which illuminates the package number that should be opened. For example, a scene in Pan's Labyrinth where characters run through a pine forest was matched with Pine Smoked Popcorn.
Cost: £37 (approx)
Location: London
Website: ediblecinema.co.uk
9. Pillow Cinema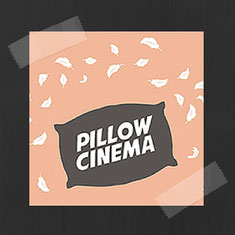 About: Pillow Cinema describes itself as "the cosiest cinema experience this side of a fluffy cloud". Venues are unique and unusual and guests sit on giant bean bags (there are also more traditional chairs) and snuggle up with a complimentary blanket and pillow.
Films include critically acclaimed new releases and well loved classics. 

Cost: £9-£15
Location: London and throughout the UK
Website: pillowcinema.com
10. Secret Cinema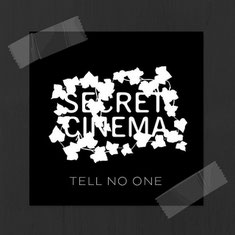 About: Secret Cinema offers an immersive cinema experience. These events are huge - the company recently made use of a giant factory space in South-East London. This venue was then transformed into two impressive sets from Star Wars: The Empire Strikes Back. On arrival, guests were met by actors portraying members of the Rebel Alliance and could buy food and drink from themed stalls before watching the film itself. 
Cost: £75 (food and drink extra)
Location: Various venues
Website: www.secretcinema.org
11. Sundown Cinema
About: Sundown Cinema runs a summer season of films in a variety of open air locations. You bring blankets and mats and picnics (plus waterproofs in case of rain - the event goes ahead whatever the weather). You can also hire one of the cinema's comfy bean bags.

Films include classics such as Breakfast At Tiffany's and fun films like Mama Mia and Dirty Dancing. 
Cost: £13
Location: London and the South East
Website: sundowncinema.co.uk
12. Hot Tub Cinema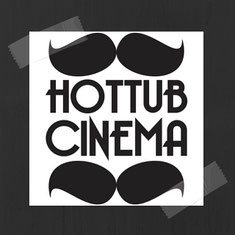 About: Hot Tub Cinema has a magic formulae for a memorable night out at the movies: take great films, add some amazing spaces and then just add water! The company runs a season of film-themed nights and encourages guests to dress up and bring inflatables.You can hire a tub for you and six of your friends or buy a pair of tickets and share the tub with others. Once in, you will be served food and drink from a tub waiter.  

Cost: prices vary
Location: UK and international venues
Website: hottubcinema.com
13. Royal Albert Hall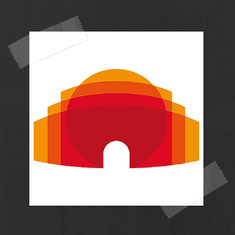 About: The Royal Albert Hill hosts a regular programme of film events throughout the year. Each film is accompanied by live music.
For example, in March next year, I am really looking forward to watching Raiders Of The Lost Ark accompanied by the 21st Century Symphony Orchestra and I would love to watch ET (in December 2016) as well!
Cost: £28-£68
Location: Royal Albert Hall
Website: www.royalalberthall.com
14. Somerset House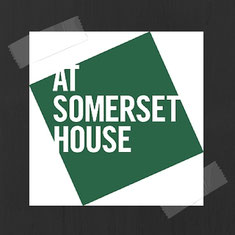 About: Every summer, Somerset House screens a number of films outdoors in its gorgeous Edmond J. Safra Fountain Court. A range of cult, classic and contemporary films are shown. For example, the 2015 season featured True Romance and Withnail and I. A DJ provides the soundtrack as guests arrive with picnics. Then everyone settles down to watch a film under the stars.   

Cost: £16-£24
Location: Somerset House
Website: www.somersethouse.org.uk/film

Event Cinema
Having compiled this list of amazing places to watch movies, I now can't wait to test them all! 
Have you had a special cinema experience?
I am aware that my list is a little London-centric. If you have, do let me know in the comments section below and I will update my list accordingly!
Thanks, Jane x