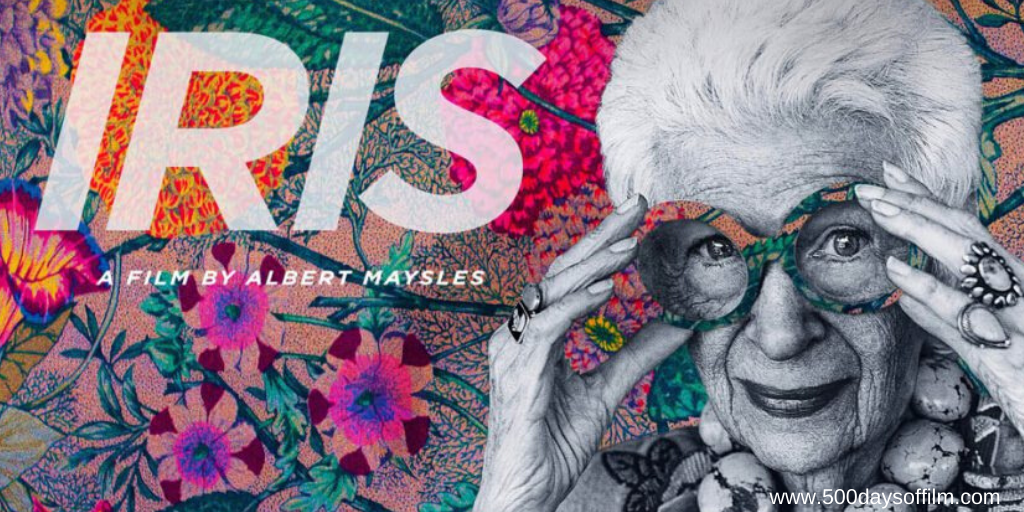 Iris Apfel is a model, fashion icon and interior designer who has lived a colourful and fascinating life. After a long and successful career in interior design (she consulted on the interiors for The White House with her husband Carl), she decided to retire.
However, Iris could never retire from the fashion world. She continued to build an impressive collection of clothes, trinkets and costume jewelry. In her early eighties, Iris got a call from Harold Koda, a curator at the New York Metropolitan Museum Of Art. Koda wanted to know if she would help him design a show based on her comprehensive collection of costume jewelry.
The show, as we discover in the late Albert Maysles's wonderful documentary, would bring Iris new-found fame - she would become, in her own fabulous words, a geriatric starlet.
Maysles's portrait reveals a true individual - a gem of a human who exists in a world where daring to be different is rare and brave. The director gives Iris the space to be herself and tell the story of her own amazing life. However, he is not just interested in the past. Maysles is also fascinated by Iris's present and her future. As we see in the documentary, Iris is busier than she ever, she always has a project on the go and her phone never stops ringing.
Iris encourages us to look at fashion as art. She avoids the pitfalls of pretentiousness with absolute ease and the way that she praises individuality is inspiring. Meanwhile, who could resist her whip smart retorts? Iris is incredibly charismatic and funny. I even love the sound her bangles make as she walks along. However, most of all, I was enchanted by the wonderful relationship that she had with her husband, Carl (who very sadly died in 2015).  
Iris is a wonderful documentary that celebrates Iris Apfel and gives us the opportunity to benefit from her fantastic pearls of wisdom. Through her stories, anecdotes and interactions with others, we learn that what Iris has to say is well worth hearing.