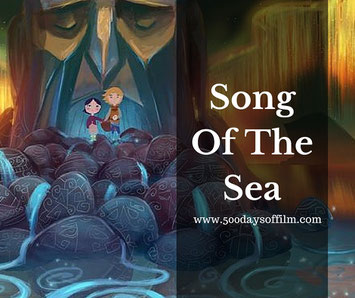 500 Days Of Film Reviews Song Of The Sea And Finds An Enchanting Story Told With Beautiful Animation
Young Irish boy, Ben (David Rawle), is irritated by his younger sister Saoirse (Lucy O'Connell).
He cannot bear to be near her because, deep down, he blames her for his mother's death.
She died when Saoirse was born, leaving him and his father (Brendan Gleeson) overwhelmed by grief. 
Their grandmother (Fionnula Flanagan) believes that both children would be safer if they leave the lighthouse that is their home and come to live with her in the city. 
This decision does not go down well with Ben - especially as it means having to leave his beloved dog behind.
Saoirse is also keen to return home - for magical reasons of her own.
Is It Any Good?
I absolutely love Song Of The Sea.
The storytelling is enchanting - both funny and magical. There is also lots of wonderful action and adventure.
Each character has been written with care and, most importantly, with heart. I love them all - even granny!
The filmmakers add just the right amount of tension and threat for a PG film. I would say that Song Of The Sea sits just on the right side of scary for younger viewers.
What I love the most about Song Of The Sea is the animation. It is truly beautiful.
Each scene is atmospheric, breathtaking and gorgeous. This is not animation that seeks to be realistic. This is animation created from somewhere deep within the imagination. I would happily hang any of the frames of this film on my wall - I just love to look at it.
Meanwhile, music plays a hugely important role in the film. The score is wonderfully evocative. It is almost a character itself.
I would really recommend Song Of The Sea - it is a pure joy to watch.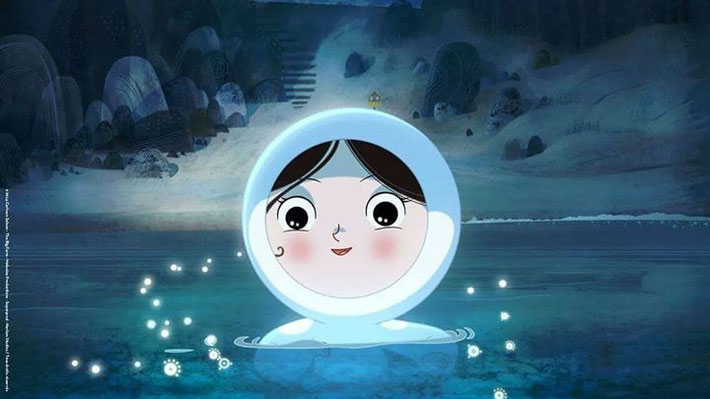 Random Observations
I wholeheartedly agree with film critic, Mark Kermode, that we are going through a golden age of animation.
Have you seen Song Of The Sea?
If you have, what did you think about this film. Whatever your thoughts, let me know in the comments section below!