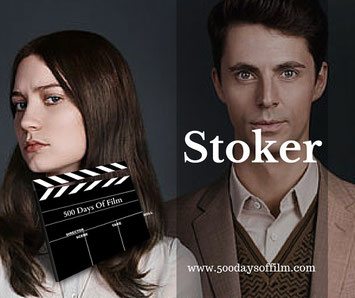 500 Days Of Film Reviews Stoker And Finds A Film That's Both Visually Beautiful And Also Deeply Twisted 
On India's (Mia Wasikowska) 18th birthday her beloved father, Richard (Dermot Mulroney), dies in a car accident. 
She is left to grieve alone - barely connecting with her unstable mother (Nicole Kidman) who remains cold and distant.
At Richard's funeral, India is intrigued by the appearance of the charming and mysterious Charlie (Matthew Goode) - an Uncle that she never knew existed. 
Both unnerved and yet also infatuated by Charlie, India soon starts to wonder about her Uncle's dark and twisted intentions.
Is It Any Good?
Some films, when you boil them down to their narrative bones, do not sound like much. 
Stoker is one of those films.
If you asked me to summarise Stoker you might feel that you have heard this story many times before. What's new here you might ask. That's a pretty 'meh' twist you might think.
However, Stoker is not about plot. It is about atmosphere. Really dark, creepy and twisty atmosphere.
Stoker is South Korean director Park Chan-wook's first film in the English language and is a part-remake of the Hitchcock classic, Shadow Of A Doubt. Chan-wook's version is darker, bordering on the supernatural.
Goode and Wasikowska are mesmerising. I found myself transfixed by their faces - how they could seem innocent one minute and horrific the next. The film's strength lies in these powerful and unsettling central performances.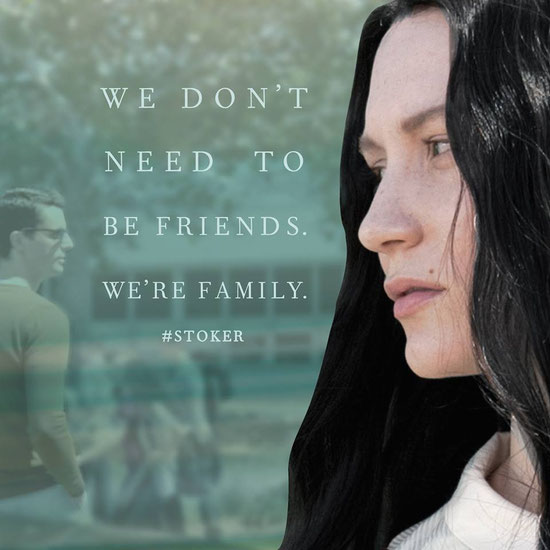 Chan-wook creates some wonderful visual imagery in his film. At the very start it reminded me of Malick's Tree Of Life (particularly with India's narration). The comparison soon ends though as the gothic nightmare takes hold. 
Stoker does not become any less visual, however. It  is, in fact, really quite beautiful throughout - with scenes that look gorgeous, if always feel unsettling. 
Stoker is shocking, brutal and yet strangely compelling. It is not perfect and may not stay with me for long but I would certainly recommend its powerful performances, beautiful imagery and dark and twisty heart. 
Random Observations
Have you seen Stoker?
If you have, let me know what you thought of it in the comments section below!