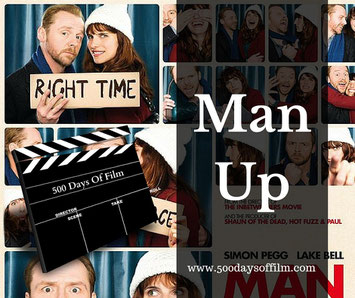 500 Days Of Film Reviews Man Up And Finds An Entertaining Film, Sadly Guilty Of A Major Rom Com Sin
Nancy (Lake Bell) needs to put herself "out there". Or at least that is what everyone keeps telling her.
She needs to be present in her own life instead of letting it pass by while she orders room service and watches Silence Of The Lambs on television.
So when Jack (Simon Pegg) mistakes her for his blind date, Nancy decides to go with it - what's the worst that could happen?
Is It Any Good?
Last night I realised that I hadn't seen an out and out rom com for ages. Absolutely ages.
I'm thinking that Liberal Arts doesn't really count (that was more about getting older) and don't even get me started on Sightseers.
So, I found myself looking forward to Man Up. I like both Lake Bell and Simon Pegg and fancied a fun, non-challenging film.
By the end of the movie, I realised just how difficult the rom com genre is to get right.
It's not that I didn't enjoy Man Up - I did. I loved Lake Bell's performance and I laughed a lot. It's just that, afterwards, I came away with a rather hollow, unsatisfied feeling.   
In the end, I don't think the filmmakers trusted their characters. They didn't feel that Nancy and Jack were enough and, therefore, threw them into a series of increasingly crazy situations. 
The sad thing is that Nancy and Jack (the Jack from his endearing start rather than when he became an unattractive caricature) have great comic timing and access to lightening come backs. For me, this would have been more than enough for a great rom com. 
I really didn't need the vomit and the fire extinguishers. I didn't need Nancy's sex theories and I certainly didn't need the ridiculous and quite off-putting final scene. It just felt as if the filmmakers didn't really like (or care about) their two central characters.
I actually did like Nancy and, to a lesser extent, Jack. 

I would have far preferred the film if it had been taken down a few notches - if it had stayed in the land of quirky and not leaped into all out madcap romp. I did end up wondering who the film was aimed at. It seemed to be alienating much of its own audience at times.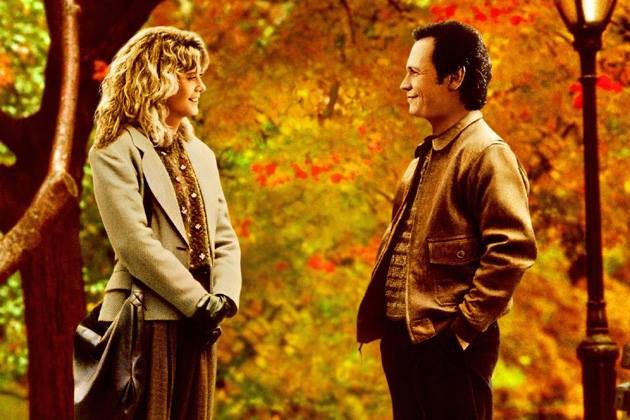 The final nail in this film's coffin, for me, was when one part evoked the famous scene in When Harry Met Sally (probably my favourite rom com of all). 
To make reference to this film is such a mistake. It made me remember what a wonderful movie When Harry Met Sally is and how I would much rather be watching Nora Ephron's classic than Man Up any day.
Random Observations
Have you seen Man Up?
If you have, do you agree with me that, despite a few laughs here and there, it misses the mark? Or do you love this film? 
Either way, let me know in the comments section below!