Ten Years After Its Release, 500 Days Of Film Reviews Christopher Nolan's The Prestige Starring Hugh Jackman, Christian Bale, Michael Caine, Rebecca Hall And Scarlet Johansson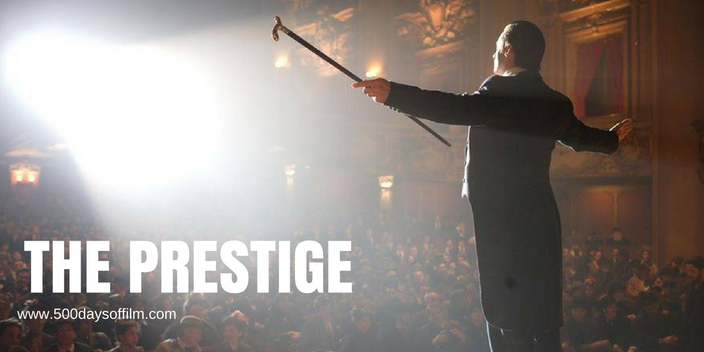 Two stage magicians find themselves locked in a bitter rivalry in Victorian England. 
One, Alfred Borden (Christian Bale), has a genuine gift for magic but no crowd pleasing charm. The other, Robert Angier (Hugh Jackman), possesses a charismatic stage presence but does not have Borden's innate magical abilities.
When tragedy strikes, the two men embark on a dark journey of revenge.
The Prestige is my favourite Christopher Nolan film. With every repeat viewing, I discover (and enjoy) something new. I love that Nolan credits his audience with the intelligence to cope with his film's mysterious twists and turns. 
Ten years on from its cinematic release, here are 10 reasons why The Prestige remains a superb and special movie: 
10 Reasons Why The Prestige Is A Superb Film
1. The Prestige is adapted from the 1995 novel (of the same name) by Christopher Priest. While other filmmakers had shown interest in adapting his book, the only director that Priest would consider was Christopher Nolan. This was because he had seen and admired Nolan's 2000 film, Memento. 
2. For his part, Christopher Nolan was attracted to The Prestige for many reasons. Interestingly, he felt that it could also be a movie about film making - particularly regarding how both magicians and filmmakers withhold information as they tell their stories. 
3. Christopher Nolan co-wrote the film's script with his brother, Jonathan Nolan. The screenplay took approximately five years to create. The brothers did not always agree. For example, Jonathan decided to remove the book's diary elements from the screenplay. However, Christopher felt that the diaries were central to our understanding of Angier and Borden and so added them back.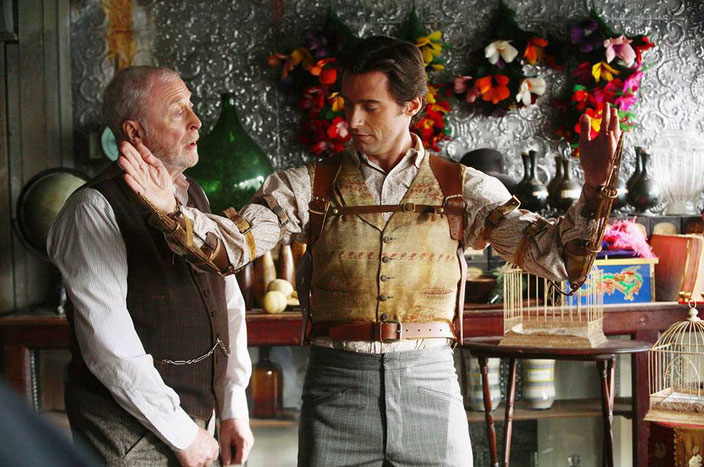 4. The Prestige is a visually stunningly film. We have cinematographer, Wally Pfister, to thank. Pfister and Nolan have collaborated on many films including The Dark Knight trilogy, Inception and Insomnia. 
In an interview with Film4, Nolan explained that "quite often we'd use natural light, or we'd just light it through nearby windows. That meant we didn't have to give the actors marks, they could move freely throughout the scene, and it gave the film a kind of looseness and energy that really throws you into the story of these two magicians". 
5. Keen to prevent his film from becoming a stuffy period piece, Christopher Nolan choose to film in real locations. Designer, Nathan Crowley, used old cinemas in LA for the theatres in the movie. Nolan he wanted to highlight the aspects of the Victorian world that would feel exciting to a modern audience.
6. When casting his film, Nolan chose actors not known for their period work, again to keep the film's modern atmosphere. The film reunited Nolan with Batman Begins cast members Christian Bale and Michael Caine.
7. Bale described the filming of The Prestige as "messy". However, he added: "I like that mess. You know, when there's a little bit too much order I really want to kick against that. So I enjoy it when you don't really know what they're doing." Meanwhile, Michael Caine has compared Christopher Nolan to Alfred Hitchcock - particularly with regard to the creation and development of the film's suspense.
8. The Prestige features a wonderful performance from David Bowie. However, Bowie initially turned down the role of Nikolai Tesla. Nolan had to call him personally to convince him to take the part.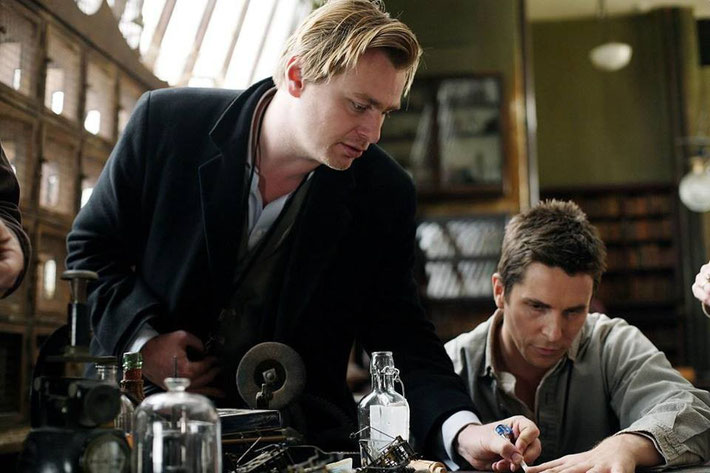 9. Ricky Jay, who plays a magician in the film, coached Hugh Jackman and Christian Bale in their sleight-of-hand techniques. Bale and Jackman hoped to be able to perform a few magic tricks at parties as a result of their work on The Prestge. Sadly, they were only taught the beginning, middle or end of the tricks and, by the end of filming, couldn't even impress their own kids with their skills!
10. Sarah's line "I know what you really are" was not in the script. Rebecca Hall has said that she felt terrible after saying it, thinking she had given away the ending. 
So there you have it - 10 reasons why, ten years on, The Prestige remains a magical film.
What do you think?
Is The Prestige your favourite Christopher Nolan film? Let me know by leaving me a comment in the box below!