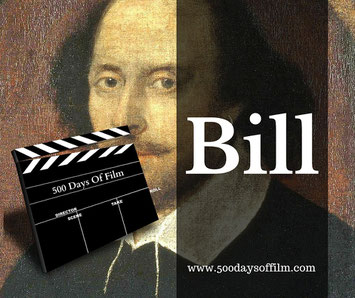 500 Days Of Film Reviews Bill And Finds An Amusing And Endearing Romp Through Shakespeare's Lost Years
After being chucked out of his lute playing band, Bill Shakespeare is under pressure to find a new vocation.
You see, he promised his wife, Anne, that he would get a proper job if life in the music industry didn't pan out.
Desperate to avoid Anne's career suggestions, Bill decides that he will become a playwright and heads off to London to seek his fame and fortune. 
Little does he know that danger awaits him in the form of a diabolical Spanish plot. 
Is It Any Good?
I took my two kids to watch Bill after hearing and reading some really positive reviews.
Some critics spoke of laughing all of the way through the film. Others compared its hilarity to the likes of Monty Python, Horrible Histories and Blackadder.
Great, I thought, this has to be a winner and, even better, it's rated PG by the BBFC. It is just so rare these days to find a PG that all the family can enjoy.
So, I am now concerned about my sense of humour.
Am I experiencing some sort of failure here? Why did I not laugh all the way through? Is it just me?
That is not to say that I didn't enjoy Bill. I had a great time watching what is a frankly bonkers story play out. And it did make me smile - please do not think that I sat there stony faced. 
Bill is very entertaining. It has a barrel load of madcap action and barely draws breath before embarking on more crazy hi-jinks. It also has much endearing humour. I did giggle in places - I just didn't laugh out loud.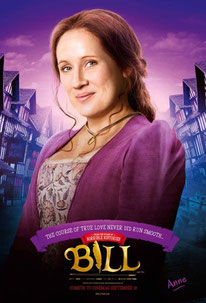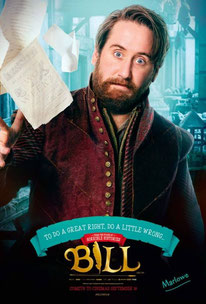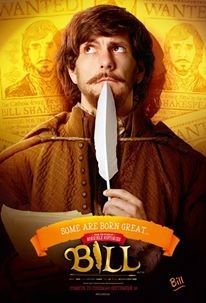 The film's central performances are all strong and are a joy to watch. I loved Mathew Baynton as Bill, Martha Howe-Douglas is great as Anne Hathaway and Jim Howick is superb as Christopher Marlowe. I also thought that Ben Willbond was brilliant as King Philip II Of Spain.
The film's Horrible Histories roots were a big draw for my kids who love that series (and for their history to be as horrible as possible!). As a result, Bill was a winner for them. They didn't laugh out loud much either but said that they thoroughly enjoyed the film nonetheless.
I was relieved because I did start to worry, midway through, that Bill was actually aimed more at the parents and less at the kids. 
I certainly wouldn't recommend it for very young children as much of the humour relies on an element of historical/literary knowledge.
In addition, there is some violence (including an alarming headbutt at the start, which to be fair my eleven year old found highly amusing), some sex references (mentions of sex wrestling and prostitution) and some, shall we say, robust language.
Overall, Bill is a very enjoyable film full of crazy action and plot twists with lots of endearing, if not stitch inducing, humour.   
Random Observations
The cast perform a number of roles, which initially bemused (but actually didn't confuse) my nine year old.
I did love Damien Lewis's role - great Homeland gag in there.
Despite the Horrible Histories connection and style, Bill has no official links with the television series.
Have you seen Bill? Did you laugh out loud? Am I missing something here? Do let me know in the comments section below!