500 Days Of Film Reviews Horror, The Descent, Starring Shauna Macdonald, Natalie Mendoza And Alex Reid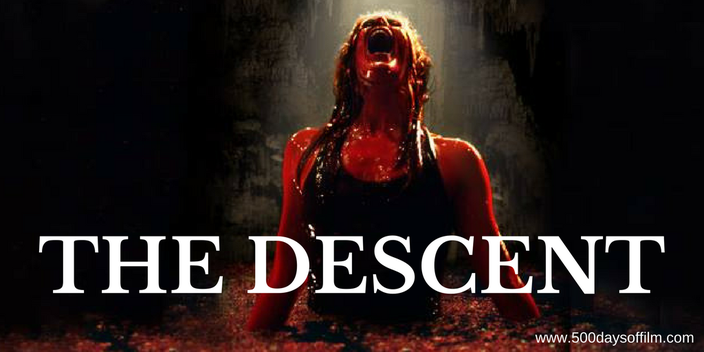 A group of friends decide to go on a caving expedition in the Appalachian mountains. However, their adventure goes terribly wrong when they become trapped. Their only option is to go down, down further into the depths of the cave. Little do they realise what horrors await.
Is It Any Good?
Neil Marshall's The Descent is my favourite scary movie. This film is a truly superb horror flick for many reasons. Here are five of them:
1. Storytelling
For any film to work (and this is particularly the case with horror movies) you need great storytelling. Audiences need to care about the people involved and to understand why they are where they are and why they act in certain ways.
It also helps to make the horror in some way relatable or believable. For example, in The Descent the horror is found in three parts. One, being stuck underground, two, the things things that are down there with you and, three, the absolute horror of losing those you love.
All of these elements combine superbly in this film. The story is also told with brilliant reference to other horror movies (Carrie, Deliverance, Apocalypse Now). These excellent storytelling techniques enable Marshall to build the film's almost unbearable tension - just remind yourself to breathe! 
2. Cast
The cast of The Descent are all superb. They are also all female. Ask yourself this: how often do you see a horror film with an entirely female cast? And how often does this cast all kick some serious ass?
The answer is not often and almost not in this movie either. According to reports, the initial plan for the film was to have a mix of both genders. However, the filmmakers decided to break with convention.
I am just so glad that they did and that they did it for the right reasons. In an interview with Film4, Marshall explains that "the fact that they're all women isn't an issue. The film isn't a chick flick, it isn't about girl issues, it's about survival issues." 
3. Setting
The Descent's setting is just incredible. The story is set in North America. However, what totally blew my mind was the fact that all of the cave locations were built at Pinewood Studios. I can't imagine the work that must have gone into building those 21 sets.
Production designer, Simon Bowles explains that he "wanted the cave sets to look very dangerous and difficult to move through for the cast but easy for camera crew to work in. Using real caves would have been impracticable and made for very slow filming."
For more on his work on this film click this link:
http://www.simonbowles.com/thedescent/ 
4. The Monsters
Monsters in horror films can easily disappoint. Movies are often far scarier before the big bad is revealed. This is not the case with The Descent. The 'crawlers' in this movie are terrifying because they are ambiguous and also strangely believable. They look as if they have adapted to their environment - Marshall describes them as "cavemen that never left the caves".
5. The Ending
I love the ending of The Descent. It is just so clever, ambiguous and (while utterly devastating) really satisfying. I was surprised, therefore, to read that the movie's original ending was changed for the film's American release. Approximately one (crucial) minute was cut from the end.
This seems a shame as the ending felt really powerful to me and in keeping with the tone of the film.
Random Observations
I could, of course, go on with more reasons why I love The Descent. However, I'd better stop now!
If there are key points that I have missed (and I am sure that there are) do let me know in the comments section below.