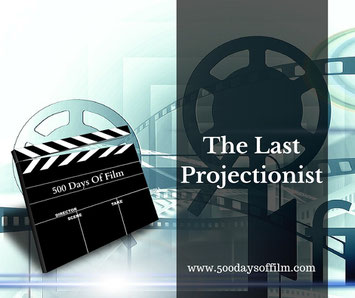 500 Days Of Film Reviews The Last Projectionist And Falls In Love With Film Projection 
Films tell stories but, behind the scenes, there lies another fascinating tale - that of the history of UK independent cinema. 
The story is told by a group of projectionists who also talk about the fate and fortune of Birmingham's Electric Cinema - the oldest working cinema in Britain.
Through this lens, the film charts the development of independent cinema. It looks at cinema's role in community life and questions the impact of the industry's move from film to digital projection.  
Is It Any Good?
I love great storytelling and, as a result, was fascinated by the tales told in this film. 
The group of projectionists it features certainly have amazing stories to tell and it is wonderful to hear every one of them. I felt privileged to be getting a behind the scenes look at their lives and careers.
These are real craftsmen - but their industry is fading. The documentary points out that when the Electric Cinema in Birmingham opened in 1909 it took five years to train a projectionist. Today, with digital projection, it takes less than an hour. 
The Last Projectionist combines the memories of the projectionists with the history of the Electric Cinema. The result is a story with ups and downs - many that mirror those of the UK's independent cinema industry itself. 
The film shows cinema as I feel it should be - a part of the community there to celebrate film and introduce audiences to wonderful movies.
The Electric is as much a character in this documentary as the group of projectionists. It is far more than just a purveyor of fizzy drinks and sugary snacks. Much much more.
However, as much as I loved the stories of The Last Projectionist, it was halfway through this film that I became completely mesmerized. 
Whether it was watching the projectionists thread film or marveling at the sheer physicality of celluloid, I was hooked by the process, the history and the art of film.
I came away from The Last Projectionist having fallen completely in love with film and independent cinema.
Random Observations
Have you seen The Last Projectionist? Let me know what you think of this movie!
I watched The Last Projectionist via  Vimeo Watch.
It is well worth searching out your next film via video on demand (VOD) - these can often provide a cheaper viewing option.