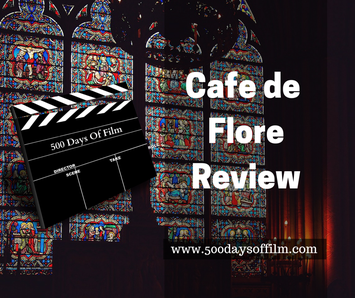 500 Films Reviews Cafe De Flore And Finds An Intriguing Film With A Brilliant Paradis Performance
Cafe de Flore follows two stories.
One is set in modern day Montreal and follows Antoine (Kevin Parent), a successful international DJ who is dealing with the aftermath of his divorce.
The other sees Jacqueline (a brilliant Vanessa Paradis) - a single mother struggling to bring up her son in 1960s Paris.
The stories seem unconnected at first - separated as they are by place and time. However, as the film progresses we realise that they are, in fact, linked by the concept of overwhelming love, by music and by something deeply mystical.
Is It Any Good?
The answer to this question, for me, is both yes and no.
The best part of the movie has to be Jacqueline and her son Laurent's (Marin Gerrier) relationship.
Indeed, the film is worth seeing for these two performances alone. Vanessa Paradis really steals the show and I missed her whenever she was absent from the screen.
I found Cafe de Flore interesting and intriguing. I really wanted to see how the two stories would interconnect.
Of course, a film does not have to tie all its stories in a neat bow (thinking about Patagonia here - the two stories in this film were linked only by the idea of a journey of self discovery) but I felt that this movie was building to some sort of connection.
This sense of intrigue kept me engaged with the film. However, I did find myself feeling a little exasperated mid way through.
The film started to drag and I feel now that the mystical elements of the movie did not sit well with either of the two tales. Indeed, I found the ending rather disappointing and ultimately unsatisfying.  

Random Observations
I must just add that this film is beautifully shot - particularly the scenes in Paris.  
Have you seen Cafe de Flore? If you have, what did you think?
Also, what do you think of the film's very last shot of the airplane in the sky - is there something more to read into this shot or is it just me?