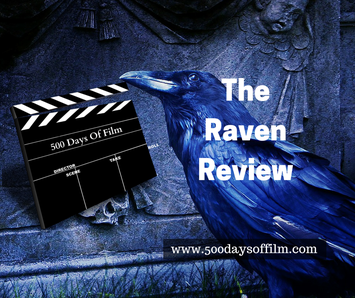 500 Days Of Film Reviews The Raven And Finds An Enjoyable Imagining Of Edgar Allan Poe's Last Days
A string of horrific murders are taking place in Baltimore. They are all linked by being copies of killings in the stories of Edgar Allan Poe (John Cusack). 
Poe, at first the main suspect in these crimes, soon becomes the key to solving them. The question is, can he figure out the mystery in time?
Is It Any Good?
I know next to nothing about Edgar Allen Poe. To my shame, I had to Google him after I watched The Raven to see how cleverly the film plays with the infamous author's last days.
Despite this ignorance, I found The Raven to be very entertaining after what is a pretty grisly start. The gore (thankfully) calms down after the first few murders.
John Cusack gives a good and engaging performance as Poe and I thought his relationship with Detective Fields (Luke Evans) had great chemistry. 
I didn't know what to expect and remained pretty gripped right to the end - you can't really argue with that now can you.  
Random Observations
I do enjoy John Cusack when he is given interested material. He has the saddest eyes though… don't you think?
Masked balls are super creepy.
Fog at night never bodes well.
Have you seen The Raven? Did you enjoy it? Let me know what you liked or didn't like in the comments section below!