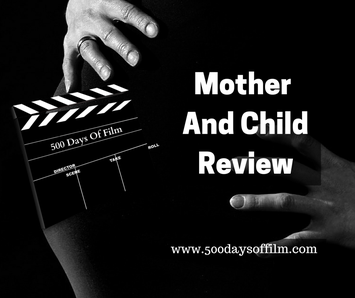 500 Days Of Film Reviews Mother And Child And Finds Complex Relationships And Stunning Performances
Karen (Annette Benning) cannot stop thinking about the child she was forced to give up when she was 15 years old.
Now 50, she writes letters to her daughter that she never sends and can only imagine what a reunion would be like.
Karen doesn't realise that her daughter, Elizabeth (Naomi Watts), is a successful, yet emotionally detached lawyer who steers well clear of all meaningful relationships.
She flees at the slightest sign of attachment and yet always seems to end up back in the place where she was born and then adopted. 
Meanwhile, we also meet Lucy (Kerry Washington) who is desperate for a baby and will go to any lengths to prove herself worthy of adoption.
Connecting all the mothers and the daughters in this film is Sister Joanne (Cherry Jones). She is in charge of an adoption agency and advises Karen, Elizabeth and Lucy as they struggle to come to terms with the choices they have made and the hand that life has dealt them.
Is It Any Good?
I came to this film with no idea of what it was about and found myself gripped from the start. All of the performances are superb. 
Annette Benning manages to portray such a complex character with emotion and great humour. Naomi Watts is fierce and cold but we understand that there is more to her beneath the surface. Kerry Washington is stunning in her struggle to become a mother.
I thoroughly enjoyed the story and cared about each of the characters. 
Then, about an hour and a half in, the film makes a series of completely contrived moves that I didn't think it needed at all. I actually think that the ending spoils the careful character development in the film. 
It felt to me like a cheap shot in a film with performances of the very highest quality.
Still, I would definitely recommend Mother And Child for the amazing performances on display.
Random Observations
Lovely to see Jimmy Smits. He will always be Bobby Simone to me though :) Goodness me I cried my eyes out when he died on NYPD Blue... but I digress.
I have now listened to Mark Kermode's review of Mother And Child. He also felt that the ending was contrived and suggested that audiences switch off after 90 minutes to get the most enjoyment out of the film!

Have you seen Mother And Child? Do you agree with my review? Whatever your opinion, I would love to hear it. Leave me your thoughts in the comments section below!