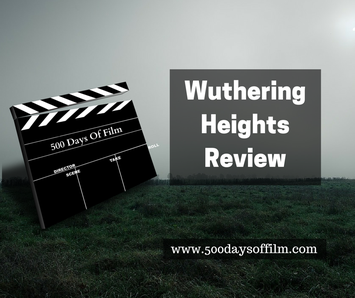 500 Days Of Film Reviews Wuthering Heights And Finds A Whole Lot Of Dirt And Wutherin' going on.
A poor, homeless boy is taken in by the Earnshaw family and given the name of Heathcliff.  
Before long he develops an intense and tempestuous relationship with Mr Earnshaw's daughter, Cathy.
Things do not end well.
Is It Any Good?
Wuthering Heights has, of course, been adapted for film many times.
Emily Bronte's novel has been portrayed as a romance, a thriller and a horror. It would seem hard to bring anything new to this well worn tale.
However, English director, Andrea Arnold, has managed to create something that does feel different with her version of Wuthering Heights.
I really enjoyed the fact that she spends much of her film looking at the development of Heathcliff and Cathy's early relationship as children.
These scenes work really well. You feel Heathcliff's otherness and understand why he would love Cathy for accepting him.
Cathy is not portrayed as a wispy, swoony figure. Instead, she is a feisty force of nature and is happiest when running freely on the Moor.
The Moor is as much of a central character in this film as Cathy and Heathcliff. There are lots of shots of nature, animals and birds. Sometimes, I felt that the Moor was being used as a rather heavy handed metaphor and that did jar with me somewhat.
What I did enjoy about Wuthering Heights was the clever way it made me feel as if I was with the characters on the Moor. I felt cold and the damp, I felt the mud and the dirt. 
Arnold also drew me into the story by her use of a handheld camera and her decision to use a square frame rather than a widescreen format. I did find this rather off putting at first but got used to it by the end.
Wuthering Heights does eventually (and it does feel like a long film) focus on Cathy and Heathcliff as adults. However, these scenes do not work as well for me. The performances are very good but they never quite match the earlier storytelling. 
I am glad that I watched this version of Wuthering Heights. It was interesting and different.
However, overall, I didn't really enjoy this film as much as I wanted to -  it felt ponderous and overlong and I just didn't love Heathcliff and Cathy's relationship as much as I wanted to. 
Random Observations
I was interested to find out why this film had been given a 15 rating by the BBFC. This is because it features strong language and one instance of very strong language. There is also racist language.
In addition, there are several instances of animal cruelty. I found this hard to watch but understood that it made sense in the context of the film.